3 jaar geleden gingen OTYS Recruiting Technology en Solid Online hun succesvolle partnerschap aan. De twee bedrijven hebben in 3 jaar tijd een warme band opgebouwd waarin er veel koppelingen zijn gerealiseerd en daarmee ook veel klanten zijn geholpen.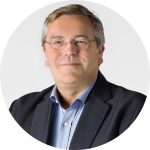 Pieter Hoekstra
CEO
Solid Online
"OTYS is een partner van het eerste uur. Wij hebben grote waardering voor de samenwerking en kijken uit naar de volgende stappen binnen ons partnerschap."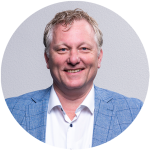 Bert Koning
CEO
OTYS Recruiting Technology
"Het is leuk om onze mensen zo samen te zien. We kijken vooruit naar een nog meer geïntegreerde samenwerking omdat we onze interfaces verder willen standaardiseren."
Wat betekent dit partnerschap voor de klanten van OTYS?
OTYS levert recruitment software voor verschillende doelgroepen zoals werving- & selectiebureaus, detachering, uitzenders, vacaturebanken en corporate recruiters voor wie het vinden en verwerven van écht talent het grootste doel is. De klanten van OTYS werken doorgaans met meerdere systemen naast OTYS, bijvoorbeeld financiële- of verloningssoftware. De systemen sluiten meestal niet op elkaar aan. Dan moeten gegevens van het ene naar het andere systeem handmatig worden overgetypt of met Excel worden overgezet. Dit kost veel tijd en is foutgevoelig. De Solid Online Connector verbindt en integreert systemen waardoor handmatige acties verleden tijd zijn.
Business cases OTYS | Solid Online Connector
Hoe het werkt
De Connector ontvangt of haalt de gegevens op uit OTYS. Dankzij de mapping module faciliteert Solid Online klantwensen per dataveld. Vervolgens wordt de vertaling gemaakt naar het formaat van de backoffice. Eventuele functionele feedback en technische fouten worden weer gepresenteerd in OTYS en ontvangt de klant per e-mail. Daarnaast kan de data uit de backoffice worden teruggestuurd naar OTYS, of uitgewisseld worden met andere systemen zoals planningssoftware of een financieel pakket.
De voordelen
Alle systemen naadloos aan elkaar gekoppeld
Volledig geautomatiseerd proces voor bedrijven
Voorkomt fouten
Wijzigingen of aanvullende wensen op de koppelingen makkelijk door te voeren
Onderhoud op deze koppelingen verzorgd door Solid Online
Kostenbesparend
OTYS biedt Web-based Recruitment Software voor slim beheer en matchen van vacatures en kandidaten. OTYS is Europa's grootste aanbieder van recruitment software die het werving- en selectieproces vereenvoudigt, versnelt en verbetert. Door de modulaire opbouw en vele implementatiemogelijkheden is het Recruiting Technology platform interessant voor verschillende doelgroepen zoals werving- en selectiebureaus, detachering, uitzenders, vacaturebanken en corporate recruiters.

De technologie wordt ontwikkeld door, voor en met alle gebruikers. Zo wordt het systeem continu verbeterd en geoptimaliseerd. Het biedt de oplossing voor wie het vinden en werven van écht talent het grootste doel is. Het recruitmentsysteem van OTYS helpt jou kansen te grijpen, overal! OTYS Go! is een web-based software, waardoor je overal inzicht hebt in jouw processen en deze kan bijsturen waar nodig.
OTYS Go! is modulair opgebouwd en biedt ondersteuning voor het gehele recruitment proces. Denk hierbij aan het zoeken naar talent, kandidatenbeheer, plaatsen van vacatures, matchen, sales- en marketingondersteuning, KPI analyses en niet onbelangrijk: een meer dan volledig CRM. OTYS Go! is opgebouwd om jou werk uit handen te nemen. Met de recruitmentsoftware OTYS verbeter je zowel je werkprocessen als de candidate experience. Door de vele koppelingen met partners bedien je de gehele business vanuit één systeem.
Overige klanten OTYS | Solid Online Connector
Is uw bedrijf ook toe aan een soepel verloop tussen uw applicaties?
Wij vertellen u graag wat Solid Online voor uw bedrijf kan doen!