Aldivèr Werken en Leren is gespecialiseerd in het selecteren, plaatsen en begeleiden van BBL leerlingen in leerwerktrajecten. Solid Online realiseerde een Connector koppeling tussen hun backoffice OTYS en HubSpot, waar informatieaanvragen van kandidaten terecht komen als zij het formulier op de website van Aldivèr invullen.
OTYS
– de alles-in-één Recruitment oplossing. OTYS Go! is cloud-based recruitment software dat naadloos ingericht wordt op jouw recruitmentproces.

HubSpot
– of je nu meer leads wilt genereren, de verkoop wilt versnellen, je processen wilt vereenvoudigen of een krachtige website wilt bouwen, HubSpot heeft een oplossing om je te helpen beter te groeien
Toekomstige leerlingen voor de beroepsbegeleidende leerweg (BBL) melden zich via de website van Aldivèr voor meer informatie. Via het webformulier komt de contactinformatie aan in HubSpot. Aldivèr gebruikt OTYS als backoffice systeem. Solid Online realiseerde een Connector koppeling tussen HubSpot en OTYS, waardoor de informatieaanvragen voortaan direct vanuit HubSpot in OTYS terechtkomen. In het verleden werden deze gegevens handmatig ingevoerd in OTYS zodat vervolgens contact opgenomen kon worden. Met de Solid Online Connector gaan deze gegevens nu automatisch over, waarbij eveneens extra gegevens als gewenste opleiding en ROC automatisch worden overgenomen. Zo kunnen de medewerkers van Flexcraft direct contact opnemen met de kandidaat. Met de Solid Online Connector kan Flexcraft Aldivèr nog sneller een passende leerwerkplek bieden.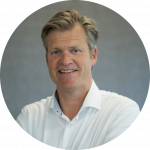 Sven Zeeman
Business Unit Manager
Aldivèr Werken en Leren
"Het project verliep voorspoedig en hierdoor zijn wij weer een stapje verder gekomen met het integreren van HubSpot binnen OTYS, en koppelen wij de kracht van beide systemen aan elkaar"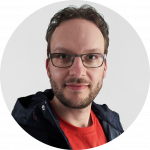 Kees-Jan Koster
Consultant
Solid Online
"Het realiseren van de koppeling tussen HubSpot en OTYS voor Flexcraft Aldivèr was een leuk project. Eerst is met Flexcraft Aldivèr afgestemd wat zij graag wilden bereiken, vervolgens zochten wij uit welke gegevens uit HubSpot gehaald konden worden die in OTYS nodig waren. Mede doordat OTYS reeds bekend is in de Solid Online Connector is zo'n koppeling eenvoudig te implementeren."
Aldivèr Werken en Leren is één van Nederlands grootste detacheerders in BBL- en leerwerktrajecten in transport, logistiek & automotive. Met gemiddeld zo'n 500 leerlingen voor de diverse leerwerktrajecten weet Flexcraft Aldivèr als geen ander waar het om gaat. Sinds 2006 heeft Flexcraft Aldivèr met veel leerbedrijven, maar ook met alle betrokken rijscholen en ROC's een schat aan ervaring opgedaan. Aldivèr is een onderneming die ernaar streeft de perfecte match te maken tussen personeel en organisaties. Dit doen zij zowel op individuele als grootschalige basis. Het doel van Aldivèr is niet om de grootste te zijn, maar wel de beste. De beste voor hun klanten én kandidaten. Dat is terug te zien in de dienstverlening en service, de scherpe tarieven, open communicatielijnen en de persoonlijke begeleiding die Aldivèr haar leerlingen biedt.
Is uw bedrijf ook toe aan een soepel verloop tussen uw applicaties?
Wij vertellen u graag wat Solid Online voor uw bedrijf kan doen!