Hammer Techniek & Detachering heeft gekozen voor een Solid Online Connector koppeling tussen OTYS en Easyflex. Hierbij stromen niet alleen gegevens van Kandidaten, Klanten/Contactpersonen en Plaatsingen nu automatisch van OTYS naar Easyflex, maar ook Urengegevens. Deze functionaliteit is nieuw ontwikkeld en bij Hammer voor het eerst ingezet!
Hammer Techniek & Detachering is gespecialiseerd in het uitzenden van personeel in de Bouw en Techniek. Zij gebruiken OTYS als ATS systeem (Applicant Tracking System) en Easyflex als backoffice. Solid Online realiseerde een Connector koppeling tussen de twee systemen voor de topics Kandidaten, Klanten/Contactpersonen, Plaatsingen en Uren, waardoor gegevens die binnenkomen in OTYS, automatisch doorgezet worden naar Easyflex. Hierdoor is het overtikken en corrigeren van gegevens door de medewerkers van Hammer niet meer nodig, het gaat nu alleen nog maar om controleren en waar nodig, aanpassen. Dit scheelt het uitzendbureau enorm veel tijd, want alle gegevens zijn nu in beide systemen altijd gelijk en up-to date. Het doorzetten van Urengegevens is door Solid nieuw ontwikkeld. Hammer is de eerste klant die van deze functionaliteit gebruik maakt. Vanaf nu kunnen dus ook andere bedrijven die OTYS en Easyflex gebruiken, ervoor kiezen om de Urengegevens, zoals gewerkte-, vakantie- of ziekte uren van OTYS over te laten zetten naar Easyflex door de Connector.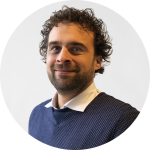 Pieter-Bas Piscaer
Consultant
Solid Online
"De samenwerking met Stijn van Hammer was zeer prettig. Het Urengedeelte moest nog ontwikkeld worden, dus dat vroeg om korte lijnen i.v.m. de nodige aanpassingen. De communicatie met Stijn verliep gemakkelijk, waardoor we snel stappen konden zetten. Het is onmogelijk om op voorhand alles te testen wat er zou kunnen gebeuren, maar we hebben aan de hand van een set praktijkvoorbeelden en situaties samen de puntjes op de i gezet."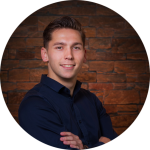 Stijn Beverdam
Accountmanager
Hammer Techniek & Detachering
"Vanaf januari zijn wij gaan werken met een nieuw softwarepakket, Easyflex. Om de huidige processen te waarborgen binnen onze onderneming bleven wij hiernaast ook OTYS gebruiken als recruitmentsoftware voor onze front office. Om onze processen te optimaliseren en deze systemen naadloos op elkaar aan te laten sluiten zonder verdere handelingen zochten wij contact met een onderneming die dit kon bewerkstelligen. Tot onze tevredenheid heeft Solid Online hierbij kunnen helpen. Door middel van gesprekken, nauwe communicatie en veel onderzoek hebben wij uiteindelijk een koppeling die voor ons ideaal is."
Hammer Techniek & Detachering is al meer dan 20 jaar specialist in het uitzenden van vakkrachten in de Bouw en aanverwante sectoren. Gevestigd in Rijssen en Delden, zijn zij in deze omgeving een begrip met betrekking tot het uitzenden van personeel in de Bouw en Techniek. Met hun opdrachtgevers heeft Hammer Techniek & Detachering een open en transparante samenwerking. Wederzijds vertrouwen staat hoog in het vaandel, de meeste klanten zijn dan ook vanaf het begin verbonden aan Hammer Techniek & Detachering. Zowel de opdrachtgevers als de uitzendkrachten staan bij Hammer centraal. Uitzendkrachten komen niets te kort wat betreft werkkleding en persoonlijke beschermingsmiddelen. Ook zij zijn vaak langere tijd verbonden aan Hammer of keren terug als ze op zoek zijn naar nieuw werk.   
Is uw bedrijf ook toe aan een soepel verloop tussen uw applicaties?
Wij vertellen u graag wat Solid Online voor uw bedrijf kan doen!