Voor veel uitzendbureaus is het een tijdrovend proces om plaatsingsgegevens van kandidaten naar het backoffice systeem over te brengen. E-mails worden gestuurd, telefoontjes worden gepleegd en soms kan er kostbare tijd verloren gaan als de vestiging druk bezet is. Bovendien moeten er talloze gegevens worden ingevuld, zoals sectorinformatie, tarieven en pensioenregelingen, voordat een kandidaat daadwerkelijk aan de slag kan gaan.
Maar nu is er een oplossing: Plaatsing Direct, een Advanced Feature op de Connector, speciaal ontworpen voor Easyflex-gebruikers. Deze nieuwe functie stelt uitzendbureaus in staat om met één druk op de knop alle benodigde plaatsingsgegevens direct door te sturen naar Easyflex, zodra een kandidaat is geplaatst in het bronsysteem.
Stel bijvoorbeeld dat een uitzendkracht een nieuwe opdracht krijgt in de horeca. Dankzij Plaatsing Direct worden alle details, zoals de juiste sectorclassificatie, loontijdvak en andere belangrijke informatie, direct en correct ingevuld in het backoffice systeem. Dit bespaart niet alleen kostbare tijd, maar minimaliseert ook fouten die kunnen ontstaan bij handmatige invoer.
Met Plaatsing Direct kunnen uitzendbureaus efficiënter werken, kandidaten sneller aan de slag krijgen en zich richten op het leveren van hoogwaardige service. Het is daarmee een welkome innovatie voor de branche.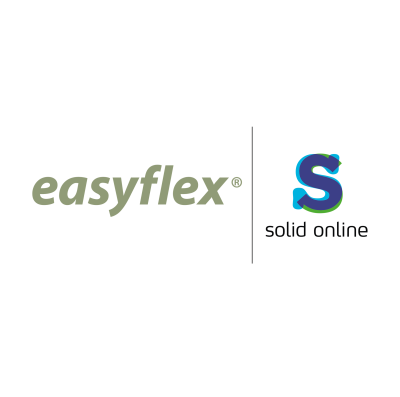 Plaatsing Direct is mogelijk gemaakt door een nauwe samenwerking tussen Solid Online en partner Easyflex. Dankzij hun gezamenlijke inspanningen hebben uitzendbureaus nu de mogelijkheid om uitgebreide plaatsingsgegevens rechtstreeks uit het bronsysteem door te sturen naar Easyflex, zonder vertragingen of fouten. Plaatsing Direct is door een aantal klanten van Solid Online in gebruik genomen. De functionaliteit is ontwikkeld in nauwe samenwerking met NED Personeel, daarnaast gebruikt nu ook Liber Personeel Plaatsing Direct.
Liber Personeel is een jong en gedreven uitzendbureau voor vastgoedonderhoudspersoneel. Dankzij de urenbesparing door Plaatsing Direct kunnen zij meer tijd besteden aan het vinden van geschikte kandidaten en het bieden van uitstekende service aan zowel de kandidaten als de opdrachtgevers.
Uitzendbureau NED Personeel levert personeelsdiensten in 5 sectoren. Door het gebruik van Plaatsing Direct, kost het verwerken van een plaatsing nu beduidend minder tijd dan voorheen. Dit betekent een aanzienlijke tijdwinst voor alleen plaatsingen, daarnaast is er natuurlijk ook al de tijdwinst doordat via de Connector alle stamgegevens automatisch doorgestuurd worden. Hierdoor kunnen de kandidaten sneller aan het werk en kan het bureau zich richten op andere belangrijke taken.
Tijdens het recente Stay Connected Event van Solid Online presenteerden Collin Regter en Janno Elst van NED Personeel, in samenwerking met Richard Baas van Solid Online, een break-out sessie over hoe de Connector en Plaatsing Direct werken bij NED Personeel.
Bekijk de terugblik op deze presentatie hier: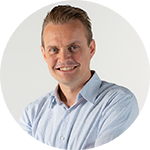 Richard Baas
Solution Architect
Solid Online
"Het unieke aan het Zero-Touch project is dat de plaatsing volledig automatisch wordt aangemaakt in Easyflex. 25 aparte velden die je eerst allemaal handmatig moest doorlopen, verschillende tabjes die je moest selecteren, vullen we nu vanuit de Connector automatisch met data uit Carerix. Dit is mede mogelijk gemaakt doordat Easyflex Solid unieke toegang heeft gegeven tot de plaatsing. Met Plaatsing Direct hebben we enerzijds een hele mooie tijdsbesparing gerealiseerd, maar anderzijds worden fouten achteraf, zoals vertalingen of zaken die ontbreken, op deze manier voorkomen. Heel veel dank aan NED personeel en Easyflex voor het samen ontwikkelen van deze functionaliteit."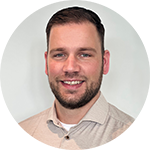 André Nell
Commercieel Directeur
Liber Personeel
"De Plaatsing Direct functionaliteit zorgt ervoor dat wij veel tijd besparen, geen dubbel werk hoeven te doen en de foutmarge kleiner wordt."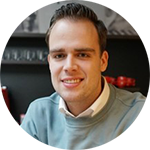 Janno Elst
Business development Manager
NED Personeel
"Door Plaatsing Direct gaat het plaatsingsproces beduidend sneller dan voorheen. Dat is natuurlijk al een mooie besparing. Maar wat we ook merken is dat de kwaliteit van de plaatsingen immens is verbeterd. Dus er zijn nagenoeg geen correcties meer nodig in de plaatsing in Easyflex. Zowel NED Personeel als Solid Online heeft in deze functionaliteit geïnvesteerd en dat heeft voor beide partijen zijn vruchten afgeworpen."
NED Personeel is sinds 2009 dé expert in personeelszaken in West-Brabant. Het bedrijf is personeelsspecialist in uitzenden, detachering en verlonen. Daarnaast biedt NED Personeel backoffice dienstverlening aan uitzendbureaus en payroll voor de horeca. De achtergrond van het uitzendbureau ligt in de agro, maar NED is ook al jaren actief in transport & logistiek, bouw & infra, industrie en horeca. Door hun ervaring en kennis van de lokale markt vindt NED Personeel steeds weer dé match tussen werknemer en werkgever.
Liber Personeel zorgt voor beste banen voor hun personeel en de beste vakmensen voor haar opdrachtgevers. Oprichters Chris Epskamp en André Nell komen oorspronkelijk uit de bouw. In 2016 slaan ze de handen ineen en richten Liber Personeel op. Een jong en gedreven uitzendbureau voor vastgoedonderhoudspersoneel. Liber kent haar vakmensen goed, denkt mee en gaat geen uitdaging uit de weg.
Is uw bedrijf ook toe aan een soepel verloop van plaatsingen?
Wij vertellen u graag wat Solid Online voor uw bedrijf kan doen!