Charlie works is een Europees uitzendbureau met een sterk teamgevoel. Zij helpen hun opdrachtgevers met het vinden van extra arbeidscapaciteit en het voorstellen van verbeteringen. Om aan de vraag van hun klanten te blijven voldoen, is Charlie works begin dit jaar overgestapt naar Mysolution. Solid Online heeft voor Charlie works een Uren Transformer applicatie geïmplementeerd voor het urenverwerkingproces.
Voor een groep van 25 inleners van Charlie works is dit nu een compleet geautomatiseerd proces. First time right zonder enige tussenkomst van een gebruiker. De gerealiseerde uren uit de Transformer gaan direct in de loon- en facturatie engine van Mysolution.
Livegang 1 januari:
de implementatie van de klanten ging gestaag en elke maand werden er meer uren verwerkt
Als basis leest de Solid Online Uren Transformer de benodigde data van klanten, kandidaten en plaatsingen vanuit Mysolution in. Anderzijds sturen de inleners diverse uren en declaratie bestandsformaten.
In de Transformer worden vervolgens de uren gegroepeerd, gecontroleerd en verrijkt met de benodigde Mysolution informatie. Wanneer de uren door de workflow zijn gegaan maakt de Transformer voor Mysolution de vereiste SETU timecard.
De consultants hebben gedurende het project de business requirements vertaald naar de eenmalige inrichting. Ook complexe ontrafeling is toepast zoals het omzetten van kloktijdens en het toepassen van de juiste CAO regels.
Doordat de Transformer de urenbestanden van de klanten automatisch verwerkt en verstuurt naar Mysolution, hoeft Charlie works voor deze klanten de uren niet meer handmatig te boeken of verwerken. Deze versnelling in de urenverwerking brengt Charlie works dus direct ook een versnelling in de verloning, een verbetering voor zowel Charlie works, haar klanten én hun uitzendkrachten!
Ook na dit project blijven Solid Online en Charlie works gezamenlijk continue verbeteren. In een volgende fase gaan we kijken naar verdere optimalisaties, niet alleen voor urenverwerking maar ook voor self-billing processen.
De Solid Online Uren Transformer ontvangt, importeert en ontrafelt de uren van de klanten van Charlie works en stuurt ze
naar Mysolution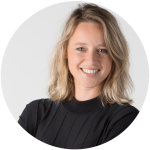 Félicienne Minnaar
Projectmanager
Solid Online
"We kunnen terugkijken op bijzonder geslaagd project. In een relatief kort tijdbestek met strakke deadlines is een primair proces geoptimaliseerd dat voor Charlie works niet alleen zorgt voor efficiëntie maar ook voor schaalbaarheid en flexibiliteit naar huidige en toekomstige klanten. We hebben intensief en persoonlijk samengewerkt met een werkgroep bij Charlie works. In een korte tijd hebben we met elkaar een hele hoop werk verzet en altijd alles in goed overleg voor elkaar gekregen. Het was heel prettig samenwerken met Charlie works en we kijken ernaar uit om de samenwerking in de toekomst uit te breiden."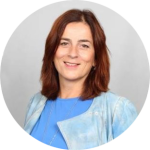 Caroline Witzier
Manager Business Support
Charlie works
"Solid heeft ons echt verrast op gebied van begeleiding en ondersteuning. Naast het feit dat hun tools absoluut veel waarde toevoegen, hebben wij het meedenken in oplossingen en het snelle handelen als enorm fijn ervaren. Ook als wij het zelf soms niet meer wisten of konden bedenken, stonden Félicienne en Richard weer klaar met een idee of oplossing."
Don't worry, be happy, we got you. Dit motto draagt uit waar Charlie works voor staat: het werk voor iedereen een beetje makkelijker en leuker te maken. Charie works is ervan overtuigd dat het hebben van een baan bijdraagt aan geluk. Het uitzendbureau is de verbinder die haar opdrachtgevers ontzorgt door gemotiveerde werknemers aan hen te koppelen. Charlie works helpt opdrachtgevers met een vlekkeloos werkproces. Dit doen zij door het aanbieden van extra arbeidscapaciteit en het voorstellen van verbeteringen. Daarnaast geeft Charlie works advies en bieden ze permanente ondersteuning om het maximale uit de samenwerking te halen. Charlie works zendt uit in diverse sectoren, zoals de logistiek, agri, en food. Zij rekruteren medewerkers uit heel Europa vanuit hun kantoren in Nederland, Polen, Slowakije en Hongarije, en zenden uit in Nederland en Polen. Charlie is persoonlijk, innovatief, betrouwbaar, competent, flexibel en fun. Het uitzendbureau heeft één doel voor ogen: het vinden van werk én werknemers eenvoudiger maken.
Is uw bedrijf ook toe aan een soepel verloop van de urenverwerking?
Wij vertellen u graag wat Solid Online voor uw bedrijf kan doen!