HelloFlex en Solid Online zijn 2 jaar partners! Door dit partnerschap kunnen klanten van HelloFlex hun overige softwarepakketten op een eenvoudige manier koppelen aan hun HelloFlex omgeving via de Solid Online Connector applicatie. Op deze manier kunnen zij de best-of-breed oplossing kiezen en het meest ideale software landschap samenstellen, waarbij het lijkt alsof er maar met één systeem gewerkt wordt. Zo bieden HelloFlex en Solid Online bedrijven optimale flexibiliteit. Data blijft altijd actueel en correct en handmatig overtypen of Excel lijsten zijn niet meer nodig. Dankzij de Connector koppeling hoeft er niet meer langdurig ontwikkeld te worden, alleen nog maar met elkaar verbonden. Data uitwisseling gebeurt automatisch, bedrijven hebben hier geen omkijken meer naar.
Voor Solid Online is dit partnerschap zeer waardevol, HelloFlex is een grote speler binnen de flexbranche. De combinatie van de Solid Online Connector en de HelloFlex API zorgt voor een robuuste en snel te realiseren koppeling. Tijdens het implementatietraject hebben de consultants een duidelijke rolverdeling en weten vooraf van elkaar wat de mogelijkheden zijn. Dit zorgt voor een efficiënte integratie en first time right tevreden klanten.
Business cases HelloFlex | Solid Online Connector
Hoe het werkt
De Connector ontvangt of haalt de gegevens op uit je ATS. Dankzij de mapping module faciliteert Solid Online klantwensen per dataveld. Vervolgens wordt de vertaling gemaakt naar het formaat van HelloFlex. Het getransformeerde bericht wordt afgeleverd in HelloFlex en eventuele functionele feedback en technische fouten worden gepresenteerd in je ATS of per e-mail. Ook als de integratie succesvol is kan dit getoond worden in het bronsysteem. Daarnaast kan data die verrijkt wordt in Helloflex worden teruggestuurd naar de ATS, of uitgewisseld worden met planningssoftware of een financieel pakket.
De voordelen
Alle systemen naadloos aan elkaar gekoppeld
Volledig geautomatiseerd proces voor bedrijven
Wijzigingen of aanvullende wensen op de koppelingen makkelijk door te voeren
Onderhoud op deze koppelingen verzorgd door Solid Online
Voorkomt fouten
Kostenbesparend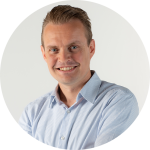 Richard Baas
Solution architect
Solid Online
"Wij zijn erg blij met het partnerschap tussen Solid Online en HelloFlex, echt een van de grote spelers in de markt. Door de prettige samenwerking met de medewerkers van HelloFlex hebben wij een stabiele en flexibele koppeling gerealiseerd tussen HelloFlex en relevante andere systemen. Ook blijven we gezamenlijk continue innoveren om het proces van onze gezamenlijke klanten zo efficiënt en effectief mogelijk te laten verlopen "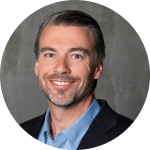 Jochem Eerden
Sales Manager
HelloFlex
"Solid Online snapt het koppelen tussen twee verschillende applicaties als geen ander. Meerdere klanten van HelloFlex hebben via de Connector koppeling hun ATS systeem gekoppeld aan HelloFlex, waarbij kandidaat-, plaatsings-, klant- en contactpersoongegevens rechtstreeks worden ingeschoten in HelloFlex. Hierdoor hoef je deze gegevens nooit meer twee keer in te voeren en behoren de bijbehorende fouten tot het verleden."
HelloFlex is onderdeel van de HelloFlex group, gevestigd in Amersfoort. Dagelijks ontwikkelt HelloFlex nieuwe oplossingen om workforce management leuker en makkelijker te maken. HelloFlex is sourcing management software en bestaat uit een verzameling van volledig geïntegreerde online tools. Alle tools van HelloFlex zijn primair bedoeld om het werk voor personeelsintermediairs in de flexbranche makkelijker en efficiënter te maken. De tools worden ontwikkeld op basis van kennisdeling samen met hun leading gebruikers, voor een optimale user experience. Stabiliteit, controle en gebruikersgemak staan voorop bij elke sourcing tool die HelloFlex lanceert. Meer dan 1.000 klanten vertrouwen op de software van HelloFlex als duurzame en veilige oplossing voor de toekomst.
Overige klanten HelloFlex | Solid Online Connector
Is uw bedrijf ook toe aan een soepel verloop tussen uw applicaties?
Wij vertellen u graag wat Solid Online voor uw bedrijf kan doen!