Be IT is een detacheringsorganisatie voor gemotiveerde, talentvolle Azure en Microsoft 365 professionals. Onlangs is Be IT overgestapt naar Bullhorn als recruitment systeem. Solid Online verzorgde de datamigratie van het oude ATS pakket naar Bullhorn. Be IT koos voor de API optie. Solid Online biedt 3 verschillende opties voor het aanleveren van de te migreren data, en bij de API optie haalt Solid Online de data rechtstreeks op uit de API. Na een korte voorbereiding verliep de migratie zeer voorspoedig en kon Be IT snel verder werken in Bullhorn, waar nu de gegevens van kandidaten, opdrachtgevers en contactpersonen op de juiste plek te vinden zijn.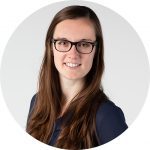 Martine Verhave
Product expert
Solid Online
"Tijdens het eerste inhoudelijke overleg met Frank Konijnenbelt en Rick Ruijter van Be IT kwamen wij gezamenlijk tot de conclusie dat de exportbestanden die gegenereerd konden worden in het toen huidige ATS pakket niet toereikend bleken voor de datamigratie richting Bullhorn. De bestanden bevatten niet alle informatie die benodigd was in de migratie richting Bullhorn. Er is toen besloten om de data via de API op te halen uit het oude systeem. Frank en Rick hadden goed voor ogen welke informatie zij wilden overnemen in Bullhorn, waardoor de voorbereiding op de datamigratie zeer soepel is verlopen. Met de hulp van Daan Palmers (HRLinkIt, implementatiepartner van o.a. Bullhorn) werd de Bullhorn omgeving opgetuigd. De migratie is vlekkeloos verlopen. Een project om trots op te zijn!"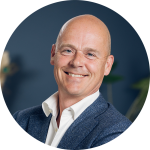 Frank Konijnenbelt
Directeur
Be IT
"Inmiddels werken wij al een paar maanden met Bullhorn en alle data die wij nodig hebben is beschikbaar zoals we vooraf hadden besproken met Solid Online. Samen met Martine hebben wij de datamigratie binnen de afgesproken tijd kunnen realiseren. We willen haar heel erg bedanken voor haar scherpe blik en gedrevenheid om deze migratie succesvol te laten verlopen. We zijn dan ook zeer tevreden over het verloop van dit project!"
Be IT is dé detacheringsorganisatie voor gemotiveerde, talentvolle Azure en Microsoft 365 professionals. Voor deze professionals zoekt Be IT uitdagende IT projecten, die passen bij hun ambities. "Bij Be IT vinden we namelijk dat iedereen een werkgever verdient waar hij of zij écht op zijn plek zit. Waar het voelt alsof je betaald wordt voor wat je het allerliefste doet. Daarbij kijken we niet alleen naar de inhoud van de opdracht, maar vooral naar de professional. Wie ben jij en wanneer ben je op je best? Be you, Belong, Be balanced…" 
Stapt uw bedrijf ook over naar een nieuw systeem?
Wij vertellen u graag meer over Solid Online Datamigratie!