SD Worx
staffing & recruitment maakt gebruik van Easyflex als backoffice, en heeft onlangs Carerix als frontoffice in gebruik genomen. Het is voor SD Worx van essentieel belang dat de gegevens in beide systemen gelijk zijn. Solid Online heeft samen met Carerix en
HRLinkIT
de datamigratie verzorgd van Easyflex naar Carerix, zodat in beide systemen de gegevens van opdrachtgevers, contactpersonen en kandidaten up-to-date zijn. Daarnaast maakt SD Worx gebruik van de Solid Online Connector voor de koppeling tussen Carerix en Easyflex.
Carerix
–
Gebaseerd op jarenlange ervaring biedt Carerix een modern platform dat het gehele proces van werving & selectie, uitzenden en detachering ondersteunt, vanuit één systeem  

Easyflex
– Hét all-in-one systeem voor de flexbranche voor onder andere verloning, facturatie, planning en datavisualisatie
Ingebouwde credit-check van bedrijven
Tussen Carerix en Easyflex zit een credit-check waarbij de klant wordt beoordeeld, waarbij vanuit Carerix de credit check wordt aangevraagd en via de Connector naar Easyflex wordt verstuurd. Het resultaat van de credit check wordt in Easyflex ingevoerd, en komt vanuit daar terug beschikbaar naar Carerix. Nu weet SD Worx precies hoeveel ze uit mogen geven of hoeveel mensen er geplaatst kunnen worden bij een klant.
Uitwisseling gegevens tussen Carerix en Easyflex
Klanten, contactpersonen, kandidaten en plaatsingen worden door SD Worx in Carerix opgevoerd en bijgehouden. Alle gegevens die benodigd zijn voor een foutloze verloning en facturatie, zoals aanvraag, klant, kandidaat en contactpersoon, gaan via de Connector van Carerix naar Easyflex. Wijzigingen worden doorgevoerd in Carerix, en vanuit daar gesynchroniseerd naar Easyflex. Als er in Easyflex relevante nieuwe info ontstaat, bijvoorbeeld als een plaatsing eindigt, dan stroomt deze informatie terug naar Carerix.
Met alle gegevens compleet en continue up-to date is SD Worx klaar om snel en accuraat kandidaten te kunnen plaatsen en verlonen.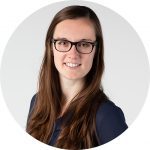 Senior consultant bij Solid Online
"Het project bij SD Worx staffing & recruitment bestond voor Solid Online uit twee trajecten. In afstemming met de betrokken partijen heeft Solid Online gegevens voor de migratie van opdrachtgevers, contactpersonen en kandidaten vanuit Easyflex richting Carerix aangeleverd, zodat SD Worx Nederland direct goed van start kon in Carerix. Daarnaast verzorgt Solid Online de koppeling tussen Carerix en Easyflex voor vacature, opdrachtgever, contactpersoon en kandidaat gegevens, waarbij ook relevante informatie van de fase en het arbeidscontract terugstromen van Easyflex naar Carerix. Bij dit project waren, naast de klant, meerdere softwareleveranciers betrokken. Door korte lijnen met elkaar te houden konden we snel schakelen en de koppeling naar tevredenheid van de klant inrichten. Een prestatie om met zijn allen trots op te zijn!"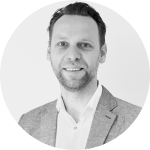 Manager afdeling BPM bij SDWorx
"Samen met Martine en Richard hebben wij aan een complex en uitdagend project gewerkt. Mede door hun toegevoegde waarde hebben we de samenwerking als zeer prettig ervaren en zijn wij heel tevreden met het opgeleverde resultaat. Wij hebben vanuit onze samenwerking in dit project Martine en Richard ervaren als zeer flexibel, kundig, accuraat. Zij werkten steeds oplossingsgericht. Daarnaast zijn zij zeer prettige personen om mee samen te werken!"
SD Worx biedt complete dienstverlening op het gebied van salarisadministratie, arbeidsrechtelijke en fiscale ondersteuning, HR-processen en HR software. Deze kunnen gebundeld worden in een geïntegreerd pakket of in afzonderlijke onderdelen geleverd worden. SD Worx werkt in Nederland én ook daarbuiten. Met een uniek totaalpakket van software en dienstverlening levert SD Worx een belangrijke bijdrage aan een professioneel Payroll & HR-beleid van haar klanten. SD Worx helpt bedrijven hun medewerkers te helpen, van a tot z. Door de oplossingen van SD Worx ten volle te benutten, boeken zowel medewerkers als teams en organisaties betere resultaten.
Is uw bedrijf ook toe aan een soepel verloop tussen uw applicaties?
Wij vertellen u graag wat Solid Online voor uw bedrijf kan doen!