Kramp, Europa's grootste specialist in reserveonderdelen en accessoires voor de landbouwindustrie, heeft wederom gekozen voor een Solid Connector. De eerste koppeling was er een met Randstad. Dit keer gaat het om een koppeling met het uitzendbureau Timing. Timing heeft Mysolution als backoffice en is nu via de Connector gekoppeld aan Workday, de backoffice van Kramp.
Workday
–
Hét systeem voor finance, HR en planning voor een veranderende wereld. Met een enterprise management cloud van Workday bouwt u een organisatie die kan inspelen op wat er komen gaat.

Mysolution – Voor elk specialisme één krachtige oplossing; De cloudoplossing van Mysolution ondersteunt de digitale front-, mid- én backoffice. Zo ontzorgt Mysolution tijdens het gehele proces van recruitment, uitzenden en detacheren.
Kramp gebruikt Workday als HR systeem en Timing, een van de grote uitzendbureaus waar Kramp mee werkt, gebruikt Mysolution. Met de Connector worden kandidaat- en plaatsingsgegevens vanuit Mysolution naar Workday gestuurd. Deze gegevensstroom van Timing naar Kramp loopt nu dus geheel automatisch. Hierdoor is de handmatige aanmaak en/of het wijzigen van deze gegevens voor de grote groep uitzendkrachten van Kramp komen te vervallen. Dit bespaart Kramp tijd en voorkomt fouten of verschillen in de gegevens binnen de 2 systemen.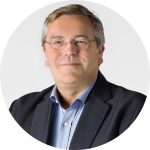 Pieter Hoekstra
CEO
Solid Online
"We waren vereerd dat Patrick van Kramp ons wederom wist te vinden, dit is de tweede koppeling voor Kramp met een grote uitzendorganisatie. Britt is een oude bekende van ons van voordat Inperson overgenomen werd door Timing. We vinden het erg leuk dat we zo toch weer samen kunnen werken, nu door middel van deze koppeling voor Kramp met Timing, een van de grootste uitzendorganisaties van Nederland."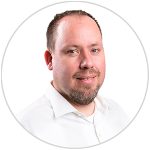 Patrick Grootaarts
HR Digital Specialist
Kramp
"Na de eerste integratie met Solid Online te hebben gerealiseerd was het tijd voor uitzendbureau nummer twee. Hierdoor maken we wederom een stap in de digitalisering binnen de HR afdeling. Het was wederom een prettig en effectief project dat we op tijd hebben kunnen afronden. Met de kennis en kunde die we hebben opgedaan in het eerste project hebben we de kleine valkuilen die we konden tegenkomen vooraf alvast dicht kunnen gooien."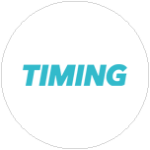 Britt Langhenkel
Projectmanager Implementatie
Timing
"Door een goede samenwerking verliep de realisatie van de koppeling soepel."

Kramp begon 65 jaar geleden als kleine eenmanszaak. Nu is Kramp uitgegroeid tot de grootste leverancier van onderdelen en accessoires voor de agrarische sector in Europa. Kramp is actief in meer dan 24 Europese landen, maar nog steeds heerst er een familiecultuur, die haar lokale gezicht koestert. Zo doen de klanten van Kramp zaken met een lokale partner, specialisten die de markt kennen en de taal van de klant spreken. Als bedrijf actief in de agrarische sector, weet Kramp hoe belangrijk het is om goed om te gaan met de omgeving, en het assortiment wordt dan ook steeds duurzamer. Kramp verkoopt producten met een FSC-label (Forest Stewardship Council), en alle verpakkingen zijn voorzien van het Groene Punt logo. Kramp kent de mogelijkheden om werkzaamheden eenvoudig en efficiënt te maken. Of een bedrijf nu actief is in de Agri-markt, Tuin & Parkbranche, Grondverzet of Machinebouw (OEM): Kramp houdt bedrijven draaiend.

Timing is al meer dan 25 jaar specialist in uitvoerend werk. Écht werk, werk dat ertoe doet. Want werk gaat over veel meer dan alleen het verdienen van geld. Werk gaat ook over persoonlijke ontwikkeling en waardevol zijn voor je omgeving. Iedere dag zorgen de ruim 25.000 flex- en payrollkrachten van Timing, van productiemedewerkers tot schoonmakers, ervoor dat onze economie blijft draaien. Timing wil uitvoerend werk kleur geven, de waardering geven die het verdient. Want zonder dit werk staat Nederland letterlijk stil. Om de meest gewaardeerde flexregisseur van Nederland te zijn, levert Timing iedere dag toegevoegde waarde op het gebied van werk. Dit kan alleen met échte aandacht voor hun flex- en payrollkrachten, voor hun klanten en voor hun eigen medewerkers. Timing is onderdeel van het Franse familiebedrijf PROMAN. Met meer dan 900 gemotiveerde medewerkers behoort Timing tot de top 3 grootste uitzendorganisaties van Nederland.
Is uw bedrijf ook toe aan een soepel verloop tussen uw applicaties?
Wij vertellen u graag wat Solid Online voor uw bedrijf kan doen!