RGF Staffing heeft gekozen voor een Enterprise Connector. Dit betekent dat als er eenmaal een koppeling voor RGF tot stand is gebracht, deze vaker ingezet kan worden. Het team bij RGF Staffing kan met de Enterprise Connector nu dus voortaan zelf Connectoren instellen.

Opleiding.nl
Een initiatief van de 16 grootste werkgerelateerde opleiders van Nederland. Samen vormen zij NCOI Groep en bundelen ze meer dan 120 jaar ervaring in het trainen en opleiden van werkenden


AFAS
Dé ERP totaaloplossing voor de Flexbranche. Krijg grip op kandidatenbeheer, plaatsingen, contracten, facturatie, verlonen en marge met de totaaloplossing van AFAS voor de flexbranche.

De eerste koppeling is gerealiseerd tussen Opleiding.nl en AFAS, voor het overzetten van medewerker data. RGF Staffing werkt met Opleiding.nl voor opleidingen voor hun medewerkers en AFAS is hun backoffice. Door middel van de Connector koppeling worden medewerkergegevens automatisch vanuit AFAS overgezet naar Opleiding.nl. Nu hoeft RGF Staffing deze gegevens niet meer handmatig bij te houden in Opleiding.nl. Als er een wijziging is in een medewerker bij RGF Staffing, wordt deze wijziging automatisch ook doorgevoerd in Opleiding.nl. Dit scheelt handmatige acties, maar voorkomt ook fouten en vertraging in het bijhouden, of verschillen tussen de gegevens in beide systemen.
Speciaal voor RGF Staffing is Opleiding.nl toegevoegd aan het eco-systeen van de Solid Online Connector. Alle aangesloten systemen op de Connector zijn direct ook beschikbaar voor andere bedrijven. Bekijk hier alle systemen die zijn aangesloten op de Connector.
Naast de recente Enterprise Connector, gebruikt RGF Staffing al jaren de Uren Transformer en Facturen Transformer van Solid Online. Voor RGF Staffing verwerkt de Uren Transformer 1.073255 uren per maand, en de Facturen Transformer 9936 facturen per maand.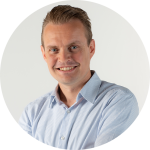 Richard Baas
Solution Architect
Solid Online
"Het was fijn om weer eens samen te werken met mijn oude collega's. Door de goede samenwerking hebben we Opleiding.nl aan ons Connector eco-systeem toegevoegd en de koppeling binnen een korte doorlooptijd samen gerealiseerd."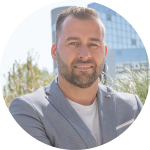 Erwin Haselbekke
Product Owner E-Services
RGF Staffing
"De eerste koppeling is een feit! We kijken er naar uit om de volgende koppeling zelf in te kunnen stellen!"
RGF Staffing the Netherlands maakt deel uit van de internationale speler RGF Staffing, één van 's werelds grootste HR-dienstverleners die actief is in Australië, Azië, Europa en Noord-Amerika. De gezamenlijke missie is om mensen bij elkaar te brengen. Volgens RGF Staffing is een baan meer dan een middel om geld te verdienen. Het gaat om het verbinden van kandidaten en bedrijven en kansen creëren voor alle betrokkenen. RGF Staffing draagt bij aan de waarden van haar stakeholders door in te zetten op passie, de wereld te verrassen en sociale meerwaarde voorop te stellen. RGF Staffing the Netherlands creëert Opportunities for Life: voor werknemers, bedrijven, overheden en de gehele samenleving.
Is uw bedrijf ook toe aan een soepel verloop tussen uw applicaties?
Wij vertellen u graag wat Solid Online voor uw bedrijf kan doen!