Solid Online realiseerde voor
Kramp
een koppeling tussen Randstad en Workday. Vanaf nu gaan de medewerkers en plaatsingen automatisch van Randstad naar Workday.
Randstad
–
Al meer dan 60 jaar brengt Randstad mensen en werk bij elkaar. Randstad wil op elk werkgerelateerd moment dé keuze zijn en daarvoor doen we net dat stapje extra, ook bij onze klanten. Samen ontdekken we waar het échte potentieel zit. We combineren de steeds digitalere wereld van werk met een oprechte, persoonlijke aanpak. De behoeften van onze talenten, klanten en eigen collega's staan daarbij centraal. Samen zijn wij klaar voor morgen.

Workday
–
Hét systeem voor finance, HR en planning voor een veranderende wereld. Met een enterprise management cloud van Workday bouwt u een organisatie die kan inspelen op wat er komen gaat.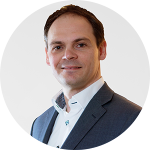 Marc Ham
Consultant bij Solid Online
"Dankzij de SETU standaard die ons reeds bekend is, sloot Randstad naadloos op onze Connector aan. Extra Workday kennis hebben we opgedaan met hulp van een Workday specialist in Shanghai. Mede door de prettige samenwerking met de mensen van Kramp en Randstad is de koppeling tot stand gebracht."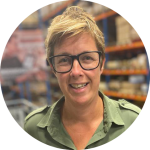 Miriam Beernink
Principal procesmanager bij Randstad Groep Nederland
"De kracht van deze implementatie zat in de gezamenlijke wens om processen te verbeteren. Dankzij betrokken teamleden aan de kant van Kramp, Solid Online en mijn collega's bij Randstad is dit gelukt!"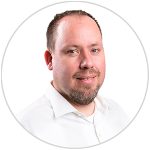 Patrick Grootaarts
IT Information Analyst bij Kramp
"Door het continue verder digitaliseren van o.a. onze HR processen zijn we erg blij met de koppeling via Solid Online, die handmatige aanmaak en/of wijzigingen wegneemt van onze grote groep uitzendkrachten. Buiten de tijdwinst aan Kramp en uitzendorganisaties kant, levert dit tevens een kwaliteitsverbetering op waardoor we uitzendkrachten nog dichter bij onze organisatie kunnen betrekken. Verder zet dit de deur open om ook andere integraties, landen en uitzendorganisaties aan te sluiten. Hierdoor maken we Workday nog meer ons leidende HR systeem."
Kramp begon 65 jaar geleden als kleine eenmanszaak. Nu is Kramp uitgegroeid tot de grootste leverancier van onderdelen en accessoires voor de agrarische sector in Europa. Nergens komen zoveel topmerken samen als bij Kramp. Kramp is actief in meer dan 24 Europese landen, maar nog steeds heerst er een familiecultuur, die haar lokale gezicht koestert. Zo doen de klanten van Kramp zaken met een lokale partner, specialisten die de markt kennen en de taal van de klant spreken. Als bedrijf actief in de agrarische sector, weet Kramp hoe belangrijk het is om goed om te gaan met de omgeving, en het assortiment wordt dan ook steeds duurzamer. Kramp verkoopt producten met een FSC-label (Forest Stewardship Council), en alle verpakkingen zijn voorzien van het Groene Punt logo. Dit logo geeft aan dat de onderneming van het product een financiële bijdrage levert aan de selectieve inzameling, sortering en recycling van verpakkingen. Kramp kent de markt en de mogelijkheden om werkzaamheden eenvoudig en efficiënt te maken. Kramp beschikt over het grootste assortiment technische onderdelen van Europa met een krachtig logistiek netwerk en professionele support. Of een bedrijf nu actief is in de Agri-markt, Tuin & Parkbranche, Grondverzet of Machinebouw (OEM): Kramp houdt bedrijven draaiend.
Is uw bedrijf ook toe aan een soepel verloop tussen uw applicaties?
Wij vertellen u graag wat Solid Online voor uw bedrijf kan doen!