Carerix is leverancier van slimme recruitment technologie voor bureau- en corporate recruitment teams. Als frontoffice software, ondersteunt Carerix bedrijven bij het vinden, verleiden en matchen van talent aan vacatures. Carerix biedt verschillende oplossingen die aansluiten op jouw situatie en bedrijfswensen. Gebaseerd op jarenlange ervaring bieden we een modern platform om het gehele proces van Werving & Selectie, Uitzenden, Detachering en Corporate Recruitment te ondersteunen.
 
Samen met professionele partners levert Carerix state-of-the-art oplossingen die aansluiten op jouw specifieke wensen en de trends van nu, zodat je succes op de arbeidsmarkt wordt gemaximaliseerd.
 
De koppeling tussen Carerix en ConnectYourFlex zorgt voor een naadloze samenwerking tussen de backoffice en frontoffice van jouw organisatie.
 
Vanuit Carerix haalt ConnectYourFlex kandidaat, plaatsing, klant, contactpersoon, en vacature informatie op en zet deze om naar het format van een back-office systeem. Handmatige administratieve handelingen worden verlaagd en het aantal correcte verloningen en facturen wordt verhoogd.  
Webinar: ConnectYourFlex - Samenwerking tussen front- en backoffice
"Zoals al jaren van Carerix bekend, brengt Carerix recruitment tools via het best of breed principe naar haar klanten. Altijd de keuze voor de best passende tool op dat deelsegment, zoals video, feedback tools en assistant- en automated matchingtechnologie. Dit principe is ook toegepast en schaalbaar gemaakt voor de integratie tussen front- en backoffice samenwerkingen. Samen met Solid Online geven wij Carerix klanten de keuzevrijheid om het beste backoffice of HR systeem te kiezen."



Arco Westbroek
Head of Products Carerix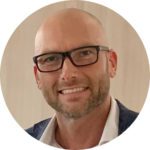 Misja van der Velden

Team lead sales
Carerix Staffing and recruiting software

+31 (0)6  46241630

misja@carerix.com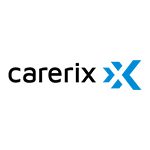 Carerix
Staffing and recruiting software
Cornerstone Business park
Rotterdam The Hague Airport
Rotterdam Airportplein 28B
3045 AP Rotterdam
Nederland
carerix.com