Splendit heeft gekozen voor Solid Online! Via de Transformer worden hun vacatures nu automatisch aangemaakt in Carerix. 
Splendit, een consultancy bedrijf met de specialisatie in IT, werd opgericht in 1999. Splendit heeft een kwalitatieve en nauwe samenwerking met bijna alle grote IT-consultancy bedrijven in België.Dit zorgt ervoor dat ze ruim 80% van alle openstaande aanvragen op de Belgische markt doorkrijgen.Dankzij deze samenwerking kan Splendit haar consultants heel wat gevarieerde, uitdagende en uiteenlopende projecten aanbieden. Hierdoor vinden veel consultants de weg (terug) naar het bedrijf. Niet alleen biedt Splendit veel variatie, maar ook worden de consultants centraal gezet.
Splendit heeft gekozen voor Solid Online
Klanten van Splendit sturen een mail met daarin de vacature details. Via de Transformer worden de klant en de functie herkend, waarmee er automatisch een vacature aangemaakt wordt in Carerix.

Hoe werkt de automatische aanmaak van vacatures?
Met de Solid Online Connector worden de bureau's, contactpersonen en functies uit Carerix verstuurd naar de Transformer. Mails van de bureaus worden door Splendit automatisch geforward naar de Transformer. Aangezien de klanten hier nu bekend zijn, kunnen we deze herkennen aan het e-mailadres van de originele verzender. Daarna wordt de functie uit het onderwerp getoetst aan een vertaaltabel. De vertaaltabel bevat de functies uit Carerix met mogelijke klantbenamingen. Wanneer alle gegevens bekend zijn in de Transformer dan wordt de vacature automatisch aangemaakt in Carerix. Als er informatie mist dan kan Splendit deze aanvullen in Carerix, of een extra vertaaltabel entry aanmaken in de Transformer, waarna deze klant of functie voortaan ook automatisch verwerkt zal worden tot vacature.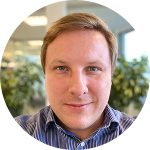 Toni Sommerfeld
Contracting & Quality Manager bij Splendit
"We hebben vanaf de eerste dag een heel professionele samenwerking ervaren met Solid Online. Alle afspraken worden gevolgd, er zijn realistische deadlines, no-nonsense approach. In de testfase werden alle issues enorm snel opgenomen en opgelost. Na afsluiting van dit project gaan wij zeker uitkijken na de volgende implementaties van op maat gemaakte ontwikkelingen. The sky is the limit. Op lange termijn zien we een echte partnership waar beide partijen van kunnen profiteren."
Is uw bedrijf ook toe aan een soepel verloop tussen uw applicaties?
Wij vertellen u graag wat Solid Online voor uw bedrijf kan doen!