Xentys is a recruitment agency that specializes in consultancy services in technical procurement. They recently switched to their new system, Mysolution. It was of course important to Xentys that all data from their old system would also be available in the right place in Mysolution. Solid Online took care of the Data Migration, so that Xentys could quickly proceed their work in the new system.

Data Migration process

Xentys provided an export of the first part of the data to be migrated. In addition, we retrieved a large part of the data, including documents and e-mails, from the API of the old system. The master data was transferred in a weekend (candidates/customers/contact persons/vacancies/placements). In the following week, the e-mails/documents were migrated. Then the remaining data was transferred with a Delta Migration. A Delta Migration has 2 phases, in phase 1 Xentys was able to continue working in the old system after exporting all data. In phase 2, these last changes were also migrated and Xentys could continue in their new system where all data was in the right place. This was the first Data Migration that Solid Online did to Mysolution. A nice milestone for Solid Online on the road to more Data Migrations and interfaces with Mysolution.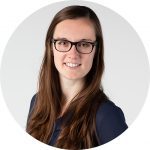 Martine Verhave
Product Expert
Solid Online
"Together with Martin Havelka from Xentys and Bernard Soons from Mysolution, we determined the scope for the Data Migration to Mysolution. During the project, final adjustments were made, to ensure that Xentys had immediate access to the desired data when Mysolution went live. It was a major Data Migration with different topics and large amounts of data, but due to the consultations in the preliminary phase and the good coordination, the migration was completed in one go to the satisfaction of the customer. A project to be proud of."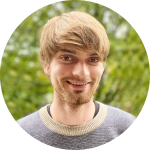 Martin Havelka
CTO
Xentys
"As a recruitment agency, data collection is in our essence - from candidates to files such as CVs and agreements. We had a lot of it, but Solid Online was able to efficiently tackle all the challenges. I was truly impressed by Martine's commitment and abilities."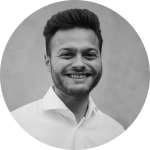 Bernard Soons
Consultant
Mysolution
"It was the first collaboration between Mysolution and Solid Online, which required more attention and time from both sides. During the project we had to make adjustments at a number of times to meet the hard deadline. Nevertheless, the cooperation went very well and we left behind a satisfied customer. In short: a great project and certainly something to be proud of."
Xentys, founded in 2010, is a recruitment agency that specializes in consultancy services in technical procurement. Xentys takes care of the recruitment of procurement professionals on an Interim basis, through Secondment or through Recruitment & Selection. The Xentys consultants know the labor market for procurement positions in the industrial and construction sector like no other. Xentys has the right expertise to advise its customers on their recruitment and selection procedures and their procurement processes.
Is your company also switching to a new system?
We would love to tell you what Solid Online can do for your company!