VANAD Engage has chosen the Solid Online Connector with an interface between Carerix and Loket.nl. All data that VANAD needs for the recruitment and administrative processing of staff for their own call centers, flows automatically from Carerix to Loket.nl through the Solid Online Connector.
Loket.nl
makes keeping track of your HR and salary administration very easy. Payroll processing arranged in an instant and smart HR options: all together in one online application. 

Carerix
Based on years of experience, Carerix offers a modern platform that supports the entire process of Recruitment & Selection, Temporary Employment and Secondment, from one system 
The interface was specifically made for VANAD Engage, the Contact Center company. This is one of the 4 companies within the VANAD Group. They do their recruitment in Carerix and use Loket.nl as their back-office software. There main business is corporate recruitment, where VANAD recruits staff for their own call centres. Candidate data, assignments and documents are automatically updated from Carerix in Loket.nl via the Connector. Thanks to this Connector interface, VANAD Engage no longer needs to manually transcribe data from one system to another.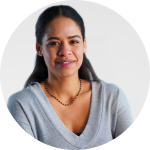 Romy-Angèle Breeveld
Project Manager
Solid Online
"During this implementation project we have worked with several people, a nice company with nice employees! We have built a real bond with each other during the project, which was very nice! Simone joined us towards the end, we wish her lots of success in her new role at VANAD Engage!"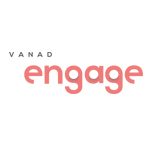 Recruitment VANAD Engage
Recruitment
VANAD Engage
"The project went very smoothly. Unfortunately we do not always have the best experience with IT projects, but with Solid Online everything was completed smoothly and within the agreements. The contact was very pleasant and especially the speed stood out. Even if we submit a support ticket, a response is given very quickly, which is very pleasant."
"Go Digital, stay human". VANAD, founded in 2005, has grown from a stand-alone contact center to a group of internationally oriented companies that are leaders in their industry. The VANAD Group consists of 4 companies, Engage, QuandaGo, Tangelo software and Early friday. These companies all make use of state-of-the-art technological possibilities while the human side always comes first. The binding force within the VANAD Group is a strong belief in both people and technology. Automated where advantageous, personal where possible, always focused on serving the interests of the customer.
Is your company also ready for a smooth transition between your applications?
We would love to tell you what Solid Online can do for your company!