TOPS Personeel (TOPS Staffing) recently decided to switch to Bullhorn's Recruitment Software. Solid Online has provided the data migration of clients, contacts, candidates, placements, previous work experience and notes from the existing temp agency software towards Bullhorn. All information that is required in the recruitment process is available in Bullhorn. 

Bullhorn is global leader in ATS/CRM software for the recruitment industry. More than 10,000 recruitment companies rely on Bullhorn's cloud-based platform to drive sales, build relationships, and help automate their recruitment processes from end to end. 
In addition to the data migration, Solid Online has realized the interface between Bullhorn and HelloFlex for TOPS. Data from candidates, customers, contacts, and placements are automatically exchanged between both applications at any desired moment. The needed information about the contract, candidate, customer and contact person is passed on to HelloFlex, so that the payrolling can take place in the back-office software.  
Tops personeel is the dedicated specialist within the landscaping and civil engineering industry. With personal attention, clarity, and expertise, Tops is valuable distinctive for the employee and the employer. TOPS focuses on knowledge development, knowledge sharing, and delivering quality. They look at the individual behind the application and are very driven to find the best match.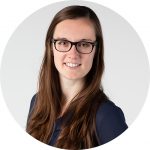 Martine Verhave
Senior consultant Solid Online
about the cooperation
"Due to the close contact with and the expertise of the responsible employees (Melvin Wernert and Ivan Versteeg) at TOPS personnel, both the data migration and the interface were realized within a few weeks. Less than three weeks after the kick-off session on December 9th of 2020, information from existing candidates, clients and contacts was visible in Bullhorn. The previous work experiences, notes and placements followed a week later. Just after the new year, on Monday, January 4th of 2021, the first data was transferred from Bullhorn to HelloFlex through the interface. Designed according to the customer's business process. An achievement that we can all be very proud of!"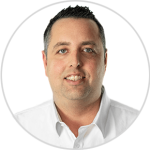 Melvin Wernert
Senior advisor TOPS personeel
about the data migration to Bullhorn
"We have been working with Bullhorn for over a week now and all the data we need is available as we had envisioned. We want to thank Martine very much for her endless and enormous efforts the last few weeks. It was a 24/7 operation, and I would not have wanted another party and definitely no other person by our side to do this huge job, thank you!"
Is your company also ready for a smooth transition between your applications?
We would love to tell you what Solid Online can do for your company!