TimeChimp offers a simple way of (time) registration in the cloud, providing more overview and control over your organization. TimeChimp helps you with the full (administrative) flow: from the first written hours to the last invoice and salary payment. The core business of TimeChimp is time registration, but TimeChimp offers much more. You can, for example:
Register hours, expenses and travels (with our clever mobile app)
Keep track of sickness, leave and overtime (consultable always and everywhere)
Manage projects (budgets, milestones, monitor progress, etc.)
Plan resources (and easily convert the planning to worked hours)
Create and send quotations & invoices (add an iDEAL link for faster payment)
Approve hours, expenses and travels (within the organization as well as by the customer through their own customer portal)
Link with all major accounting packages, various CRM tools and salary packages. Possibility to set up links yourself through our API.
Due to the simplicity of the system, registering hours is no longer a tedious job, so registrations are done faster and better. A good basis for decision making. In short, TimeChimp provides maximum overview with minimal effort. Not only you benefit from this, but your employees and customers as well.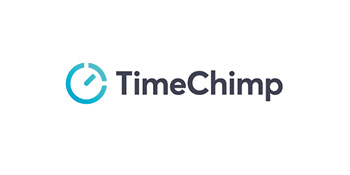 "By cooperating with Solid Online, we can offer our customers even more integration options with other software packages. That results in less (repetitive) work and therefore fewer errors. This collaboration also fits perfectly in our 'best-of-breed' vision where links between various tools not only ensure a simplified workflow, but ultimately also provides more insight within the organization!"