Synergie
is a specialist in personnel work and advice, temporary work and recruitment & selection, but also in-house services, outplacement and training. Synergie Uizendbureau uses OTYS to match temporary workers to open vacancies. They use Nocore as the back office. To keep the data synchronized between the two systems, Synergie Uitzendbureau uses Solid Online's Connector.
OTYS
OTYS Go! is cloud-based recruitment software. Thanks to its modular construction and many implementation possibilities the Recruiting Technology platform is a very attractive option.
Nocore Group
offers more than 900 companies in th.e temporary employment and cleaning sector a fully integrated software solution (ERP). The software automates your commercial, operational and financial processes, including payroll processing.
How does the Connector work at Synergie Uitzendbureau?
When the candidate is placed in OTYS for an assignment, the data of this temporary worker is transferred to Nocore via the Solid Online interface, including notes that have been added in OTYS for notification to the Nocore back office. In addition, active customers and contacts are synchronized between both systems. Changes that are relevant for the front office and the back office application are implemented in OTYS. Solid Online ensures that this data is updated in Nocore within a few minutes. This integration saves a lot of time because retyping data is not necessary. This way the employees of Synergie Uitzendbureau have time to spend on things that really matter!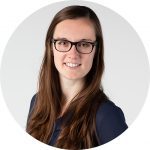 Martine Verhave
Senior consultant Solid Online
"With the go-live of the interface, the first integration between Solid Online and Nocore is also a fact! Thijs Koster from Nocore, thank you for your input and enthusiasm during this process. We would like to thank Synergie Uitzendbureau, in particular Judith de Ronde, for the trust they have placed in us. Judith, thank you for your dedication and patience while setting up the integration."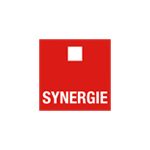 Synergie Uitzendbureau


"Solid gave us good assistence in regard to what we wanted to link, when and in which direction. Solid is easily accessible and provides good service."
Synergie is an all-round HR service provider with a special focus on Transport, Logistics and Industry. The company is a specialist in personnel work and advice, temporary work and recruitment & selection, but also in-house services, outplacement and training. Synergie Netherlands is part of the French Synergie Group S.A. Over the years, the company has grown into a multinational company, which is now active with more than 600 branches in fifteen different countries. The organization consists of 4 parts; Synergie International Recruitment, Synergie Logistics, Synergie Employment Agency and Global Cross Sourcing. Every day, more than 50,000 candidates are employed from all these locations. This makes Synergie Groep S.A. one of the market leaders in France and ranked 5th in Europe.
Is your company also ready for a smooth transition between all your applications?
We would love to tell you what Solid Online can do for your company!