Blue Beaver provides and mediates personnel for technology companies. Thanks to the Solid Online Connector, assignment information from the OTYS front office now automatically flows to their Exact Online financial system. Now the data in both systems is the same, without having to be entered and updated twice.
Exact Online
is the market leader in business software in the Benelux. Exact Online automates accounting, financial, ERP, HRM and CRM processes. In addition, Exact Online offers specific industry solutions

OTYS
OTYS Go! is cloud-based recruitment software. Thanks to its modular construction and many implementation possibilities the Recruiting Technology platform is a very attractive option. 
Clients, contact persons and candidates are created by Blue Beaver in OTYS. This information is required to create an assignment in OTYS. As soon as the assignment has been created, the information of this assignment is transferred to Exact Online through the Connector. The linked client, contact person, candidate and the agreed rates are also transferred to Exact Online through the Connector. If the transfer has been successful, the unique ID of the assignment in Exact Online is entered in the assignment in OTYS.

In addition to adding the unique ID of the assignment in OTYS, the unique IDs of the client and candidate in OTYS are also transferred to Exact Online. This makes the data easy to find in both systems.

Blue Beaver has chosen for OTYS to be the leading system. This means that changes within existing assignments, clients, contact persons and candidates are implemented in OTYS. The Connector ensures that these changes are visible in Exact Online within approximately one minute.

Last but not least, we have set up a template for Blue Beaver which automatically generates invoices for freelancers. Blue Beaver sends invoices on behalf of freelancers, and now they only have to fill in minimal information, such as the number of worked hours. All other necessary details are automatically filled in on the basis of the project number, such as the details of the freelancer and the client.

This saves Blue Beaver time and ensures that their staff can be paid easily and quickly!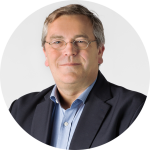 Pieter Hoekstra
CEO
Solid Online
"From day one, the collaboration with Blue Beaver has been very constructive. We were able to go live with the data exchange between Otys and Exact Online quite quickly. Given the specific wishes regarding invoicing in Exact, we jointly came up with a creative, but very solid solution."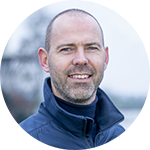 Jeffrey van Oostrum
Bruggenbouwer
Blue Beaver
"By investing and automating together with Solid Online, we save a lot of time. As a result, we keep our focus on our core business: "networking and finding the right people". And, not unimportantly, we can offer our services very cost-efficiently."
Blue Beaver stands for permanent and flexible quality personnel in technology. With over 25 years of experience in technology and personnel solutions, Blue Beaver speaks the language of technology.
Good technical professionals are indispensable for the future of the Netherlands. Greener, healthier, safer and more social. Technology has an increasing influence every day and everywhere on our safety, our health and our daily life. Technology has an impact. Craftsmanship makes a difference. Blue Beaver has the vision that administration and double entry is a frequent bottleneck in the staffing industry. From the start, they have kept a 100% focus on networking with freelancers and candidates. Blue Beaver provides suitable staffing solutions for every situation. Temporary staff, permanent staff and support from skilled freelancers. Blue Beaver manages it with diligence and flexibility.
Is your company also ready for a smooth transition between your applications?
We would love to tell you what Solid Online can do for your company!