STAN Partners specializes in labor mediation. STAN is organized in six subsidiary companies, each offering its own range of services. These subsidiary companies include PDZ Uitzendbureau, Teamflex Personeelsdiensten, Louter Recruitment, Loopbaan.NU, STAN Opleidingen, and Flexcellens. STAN is currently using the Solid Online Hours Transformer, enabling their hours process to run automatically to be ready in time for payrolling and invoicing.
The Hours Transformer for STAN Partners allows for importing various types of submitted timesheets and converting them into the FlexService standard. This eliminates the need for manual data entry, reduces errors, and speeds up the hours process. 
An integral part of this process is the automatic splitting of hours into different hour types. Within the Solid Online application, STAN can implement and manage newly to be imported timesheets using existing templates and various modules. Additionally, Solid Online provides real-time insight into the progress of the process through the cockpit.
Solid Online combined the implementation of the Transformer for STAN Partners which contains the one-time setup of customer timesheets with the training of STAN's own staff. This empowers them to independently configure future customers within the Hours Transformer. 
Since going live, STAN Partners has successfully implemented several customers on their own.
The Solid Online Hours Transformer imports, splits and processes the hours of the customers of STAN Partners and sends them to Flexservice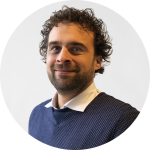 Pieter-Bas Piscaer
Consultant
Solid Online
"The enthusiasm at STAN Partners to begin implementing the Transformer to automate their entire hours process was contagious. During an on-site training session, we jointly started the Transformer implementation based on real-world examples, with the goal of empowering STAN to independently implement new hours processes by the end of the day. Throughout the implementation journey, it was great to see how STAN Partners and Solid Online complemented and strengthened each other's knowledge of the applications to achieve the desired results. All in all, a successful and exciting implementation journey."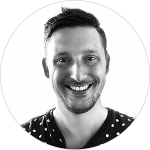 Michiel Kuiper
Senior Application Manager
STAN Partners
"Processing hours has been a time-consuming and error-prone weekly task. We believed there had to be a better way, and with Solid Online, we found a partner to help us. Solid Online's Hours Transformer allows us to automate the conversion of almost any timesheet from our customers into a declaration in FlexService. The consultants at Solid quickly equipped us with the necessary knowledge to independently implement new customers. Their enthusiasm and efficient communication made for a great collaboration and a swift implementation."
Since 1977, STAN Partners has been dedicated to labor mediation. Their objective is to enhance the labor position in the regions where they operate. 

Today's labor market features a growing diversity of employment relationships, and there is an increasing need for flexible solutions. Providing temporary personnel alone is not sufficient to meet this demand. It requires customized policies to maintain control over mobility, capacity, and career management. STAN Partners offers solutions through advice, knowledge sharing, and a wide range of services. 

STAN Partners believes that together, we can improve. With a connecting role, they aim to actively contribute to the sustainable development of entrepreneurs and the region at the local level. They strive to be recognized as the labor market specialist in their market areas by being physically present, investing in sustainable relationships, and providing suitable solutions for organizing flexible labor. STAN Partners is expertly focused on growth.
Is your company also ready for a smooth hours process?
We would love to tell you what Solid Online can do for your company!