Be IT is a secondment organisation for motivated, talented Azure and Microsoft 365 professionals. Recently, Be IT switched to Bullhorn as its recruitment system. Solid Online handled the data migration from the old ATS package to Bullhorn. Solid Online offers 3 options for delivering the data to be migrated. Be IT chose the API option. With this  Solid Online retrieves the data directly through the API. The project only required a a short preparation period. The migration itself went very smoothly and Be IT had a seemless transition to  working with Bullhorn. All the data that was migrated from the old ATS was where is should be in Bullhorn and operations could continue without disruption.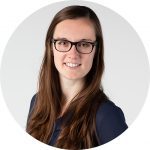 Martine Verhave
Product Expert
Solid Online
"During the first substantive consultation with Frank Konijnenbelt and Rick Ruijter of Be IT, we jointly came to the conclusion that the export files that could be generated in the then current ATS package were not sufficient for the data migration to Bullhorn. The files did not contain all the information necessary for the migration to Bullhorn. It was then decided to retrieve the data from the old system via the API. Frank and Rick had a clear idea of the information they wanted to transfer to Bullhorn, which made the preparation for the data migration very smooth. With the help of Daan Palmers (HRLinkIt, implementation partner of Bullhorn and others), the Bullhorn environment was set up. The migration went flawless. A project to be proud of!"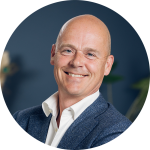 Frank Konijnenbelt
Director
Be IT
"We have been working with Bullhorn for a few months now, and all the data we need is available as we had discussed with Solid Online beforehand. Together with Martine, we were able to realise the data migration within the agreed time. We would like to thank her very much for her keen eye and drive to make this migration a success. We are therefore very satisfied with the course of this project!"
Be IT is the secondment organisation for motivated, talented Azure and Microsoft 365 professionals. For these professionals, Be IT looks for challenging IT projects that fit their ambitions. "At Be IT, we believe that everyone deserves an employer where he or she really feels at home. Where it feels like you are being paid for what you love most. We do not only look at the content of the assignment, but especially at the professional. Who are you and when are you at your best? Be you, Belong, Be balanced…". 
Is your company also switching to a new system?
We would love to tell you what Solid Online can do for your company!