SD Worx staffing & recruitment uses Easyflex as its back office, and recently started using Carerix as its front office. It is essential for SD Worx that the data in both systems is the same. Solid Online, together with Carerix and HRLinkIT, took care of the data migration from Easyflex to Carerix, so that the data of clients, contacts and candidates are up-to-date in both systems. In addition, SD Worx uses the Solid Online Connector for the link between Carerix and Easyflex.
Carerix
Based on years of experience, Carerix offers a modern platform that supports the entire process of Recruitment & Selection, Temporary Employment and Secondment, from one system 

Easyflex
is the all-in-one system for the temporary employment sector for, among other things, remuneration, invoicing, planning and data visualization
Built-in company credit check
Between Carerix and Easyflex a credit check takes place in which the customer is assessed. The credit check is requested by Carerix and sent to Easyflex via the Connector. The result of the credit check is entered in Easyflex, and from there it flows back to Carerix. This way, SD Worx knows exactly how much they can spend or how many people can be placed at a customer.
Data exchange between Carerix and Easyflex
Customers, contacts, candidates and placements are entered and updated by SD Worx in Carerix. All data required for error-free remuneration and invoicing, such as requests, customer, candidate and contact person, flow through the Connector from Carerix to Easyflex. If relevant new information arises in Easyflex, for example when a placement ends, this information flows back to Carerix.
With all data complete and continuously up-to-date, SD Worx is ready to quickly and accurately place and pay candidates.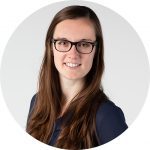 Martine Verhave
Senior consultant bij Solid Online
"The project at SD Worx staffing & recruitment consisted of two trajectories for Solid Online. In coordination with the parties involved, Solid Online supplied data for the migration of clients, contact persons and candidates from Easyflex to Carerix, so that SD Worx Netherlands immediately had a good start in Carerix. In addition, Solid Online provides the link between Carerix and Easyflex for vacancies, client, contact person and candidate data, whereby relevant information from the period and the employment contract also flows back from Easyflex to Carerix. Next to the customer, several software suppliers were involved in this project. By keeping communication lines short, we were able to switch quickly and set up the link to the customer's satisfaction. An achievement to be all proud of!"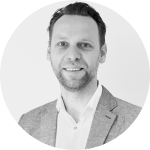 Kristiaan Bossinga
Manager BPM department at SDWorx
"Together with Martine and Richard we worked on a complex and challenging project. Partly due to their added value, we have experienced the cooperation as very pleasant and we are very satisfied with the result. During our collaboration in this project, we have experienced Martine and Richard as very flexible, knowledgeable and accurate. They always worked in a solution-oriented way. In addition, they are very pleasant people to work with!"
SD Worx offers complete services in the field of salary administration, employment law and tax support, HR processes and HR software. These can be bundled in an integrated package or delivered in separate parts. SD Worx works in the Netherlands and beyond. With a unique total package of software and services, SD Worx makes an important contribution to a professional Payroll & HR policy of its customers. SD Worx helps companies to help their employees, from A to Z. By making full use of SD Worx solutions, employees as well as teams and organizations achieve better results.
Is your company also ready for a smooth transition between all your applications?
We would love to tell you what Solid Online can do for your company!