Solid Online and Pivoton are partners! This specialist within the temporary employment sector aims for maximum unburdening for its customers and we are happy to contribute to this! By connecting Pivoton to the Connector, Pivoton's customers can now easily connect to any other system. We are proud of this partnership, where both parties are committed to ease of use for their customers.
Pivoton is the best IT partner for translating complex laws and regulations into user-friendly process supporting software that guarantees maximum productivity and error reduction. This knowledge has been built up over more than 30 years and this makes Pivoton a serious and respected IT partner within the flex industry. The market, legislation, regulations and developments are and will remain in constant flux. This requires a reliable but extremely agile IT landscape at the same time. Reliable IT solutions and maximum unburdening in combination with the freedom of choice and flexibility to be future-proof and distinctive. Pivoton offers the best mid and back office software with accompanying services for the temporary employment sector. From a Best-of-Breed vision, Pivoton facilitates optimal chain integration with all suppliers while creating maximum agility and adaptability to market and customer requirements. Building a sustainable Future Fit IT landscape together with customers for maximum business value!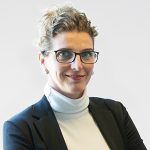 Roos Schabracq
Managing Partner Solid Online
"We have known Pivoton from the temporary employment sector for a long time. That makes it even nicer to actually work together as partners. We see countless opportunities and look forward to a bright future."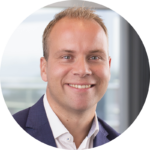 Paul van den Bosch
Managing Director Pivoton
"We offer our customers a Future Fit IT landscape in which reliability, sustainability and agility are central. We are convinced that this is possible only by offering maximum functionality and freedom of choice for specific functionalities. In practice, this means that we optimally integrate additional specialized software where desirable for our customers and thus offer maximum business value across the entire chain. Solid Online is one of those partners with whom we make this possible ."
Is your company also ready for a smooth transition between your applications?
We would love to tell you what Solid Online can do for your company!