Solid Online has yet another new partner: Yoobi!
Yoobi is modern Cloud Software for CRM, project management, invoicing, time-, expense- and leave registration. Yoobi is now connected to the Solid Online Connector, which means that Yoobi can now link to all connected applications such as Otys and Carerix. Ideal when a seconded candidate writes his / her hours in Yoobi and the master data come from other applications. 
It is important that worked hours are billed at the end of the month. This can only be done when the master data of employee, customer and project are available in Yoobi. The link with the Connector ensures that master data is automatically transferred as soon as the employee is placed. This reduces errors, saves time and the employee can immediately write his / her hours from day 1.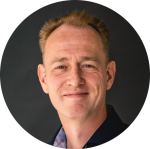 Vincent Egt
Managing partner Yoobi
"Yoobi has a strong API allowing you to easily build a link yourself. The speed and ease with which Solid Online has managed to establish the connection proves this."
Is your company also ready for a smooth transition between your applications?
We would love to tell you what Solid Online can do for your company!