HelloFlex and Solid Online have been partners for 2 years! Thanks to this partnership, HelloFlex customers can easily link their other systems to their HelloFlex environment via the Solid Online Connector application. This allows them to choose for a best-of-breed solution. Customers can thus define an ideal software landscape, in which it seems as if only one system is being used. This way, HelloFlex and Solid Online offer companies optimal flexibility. Data always remains current and correct and manual retyping or Excel lists are no longer necessary. Thanks to the Connector interface, development is not required anymore, the only thing needed is to make the connection. Data exchange takes place automatically, companies no longer have to worry about this.
This partnership is very valuable to Solid Online, HelloFlex is a major player in the temporary employment sector. The combination of the Solid Online Connector and the HelloFlex API ensures a robust and quick connection. During the implementation process, the consultants have a clear division of roles and know in advance what the options are. This ensures efficient integration and "first time right" satisfied customers.
Business cases HelloFlex | Solid Online Connector
How does it work
The Connector receives or retrieves the data from your ATS. Thanks to the mapping module, Solid Online facilitates customer requirements per data field. The translation is then made to the HelloFlex format. The transformed message is delivered in HelloFlex and any functional feedback and technical errors are presented in your ATS or by email. Even if the integration is successful, this can be shown in the source system. In addition, data enriched in Helloflex can be sent back to the ATS, or exchanged with planning software or a financial package.
The advantages
All systems seamlessly connected
Fully automated process for companies
Easy to implement changes or additional wishes to the interfaces
Maintenance on these interfaces provided by Solid Online
Prevents mistakes
Cost saving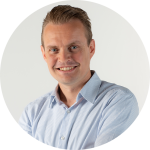 Richard Baas
Solution architect
Solid Online
"We are very happy with the partnership between Solid Online and HelloFlex, truly one of the major players in the market. Thanks to the pleasant cooperation with the HelloFlex employees, we have realized a stable and flexible connection between HelloFlex and relevant other systems. We continue to jointly innovate to make the process of our customers as efficient and effective as possible"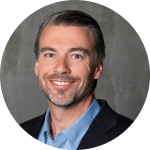 Jochem Eerden
Sales Manager
HelloFlex
"Solid Online understands connecting two different applications like no other. Several HelloFlex customers have linked their ATS system to HelloFlex via the Connector link, whereby candidate, placement, customer and contact details are entered directly into HelloFlex. This way, you never have to enter this data twice and the associated errors are a thing of the past."
HelloFlex is part of the HelloFlex group, located in Amersfoort. Every day, HelloFlex develops new solutions to make workforce management more fun and easier. HelloFlex is sourcing management software and consists of a collection of fully integrated online tools. All HelloFlex tools are primarily intended to make work easier and more efficient for personnel intermediaries in the temporary employment sector. The tools are developed on the basis of knowledge sharing together with their leading users, for an optimal user experience. Stability, control and ease of use are paramount with every sourcing tool that HelloFlex launches. More than 1,000 customers rely on HelloFlex software as a sustainable and secure solution for the future.
Other customers HelloFlex | Solid Online Connector
Is your company also ready for a smooth transition between your applications?
We would love to tell you what Solid Online can do for your company!