For more than 17 years
P-services
has been a personnel management specialist. They are a reliable partner in temporary employment, payroll, salary administration, HR advice, and absenteeism management. P-services uses Graydon for checking the creditworthiness of their prospects and customers and Mysolution is their back-office system. Solid Online has set up an interface between Mysolution and Graydon, so that creditworthiness of prospects and customers is automatically updated in Mysolution. This means P-services is saving a lot of time, previously they had to manually check and keep track of the creditworthiness of their customers every year.
Mysolution
For every specialism a powerful solution. Mysolution's cloud solution supports the digital front, mid, and back office. In this way Mysolution takes care of everything during the entire process of recruiting, temporary employment, and secondment

Graydon

Check the creditworthiness of your customers and prospects. Graydon provides you with information and gives you insights through data and reports that make you capable of making better decisions 
Through the Solid Online Connector credit reports are requested from Graydon in three cases: for new relations, when there is a change in the creditworthiness of a company, and one year after the last credit report has been requested. Graydon collects data from different sources and signals changes that are important for P-services. This concerns, among other things, financial calamities, credit limit information, and the Graydon rating. The obtained report is automatically added to the client's file in Mysolution. 
Previously, P-services had to manually look up the credit report for each customer in the Graydon portal and download this every year. Then the report has to be uploaded in the customer card in Mysolution where the fields had to be filled manually. Now, because of the integration between Graydon and Mysolution the information from Graydon is automatically updated in Mysolution. This solution does not only saves P-services time, but also ensures that credit data is up to date and correct at all times.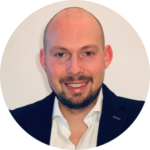 Martijn Roos
Senior Account Manager
Graydon
"In addition to the the desired data integrations, the Graydon credit limits and PDF reports are also automatically updated and saved for the credit insurance. Thanks to Solid Online the integration was tailored to the specific needs of P-services."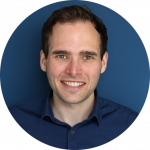 Niels Graveland
Technical Consultant
Mysolution
"Mysolution and Solid Online are working together on more and more projects in the field of interfaces between systems. Due to the experience Solid Online has built up with the Mysolution products, the interface between Graydon and Mysolution was realized in a very efficient way. The contact with Solid Online is always very pleasant, because communication lines are kept short."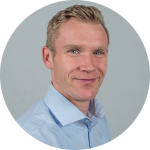 Vincent Vonk
Manager Finance & Control
P-services
"Solid Online's integration of our back office system Mysolution with Graydon has resulted in enormous efficiency gains and having reliable data at all times."
P-services is a specialist in everything related to personnel management. Meaning, in temporary employment, payroll, salary administration, HR advice, and absenteeism support – specifically for intermediaries – back office services. They do this in all possible branches and throughout the Netherlands. 
With years of experience and in-house experts they can permanently unburden entrepreneurs when it comes to personnel services.
Good employership is paramount in everything P-services does.
Is your company also ready for a smooth transition between your applications?
We would love to tell you what Solid Online can do for your company!