At the beginning of this month, Sangeeta started working at Solid Online as a project manager. We now have two sisters in the house, as Sarissa, her sister, has been working with us for a while as a consultant.

Sangeeta is, just like Sarissa and many of our colleagues, very sporty. Besides her work at Solid, she is also a gym instructor! You can find her in front of the class 4 hours a week teaching bodypump and bodycombat.

Previously she was a manager at a gym, a startup she co-founded. She studied Management, Economics and Law. From her management experience, she knows what it is like to manage people. Sangeeta likes to work on a project in a very structured way, with a clear beginning and end goal.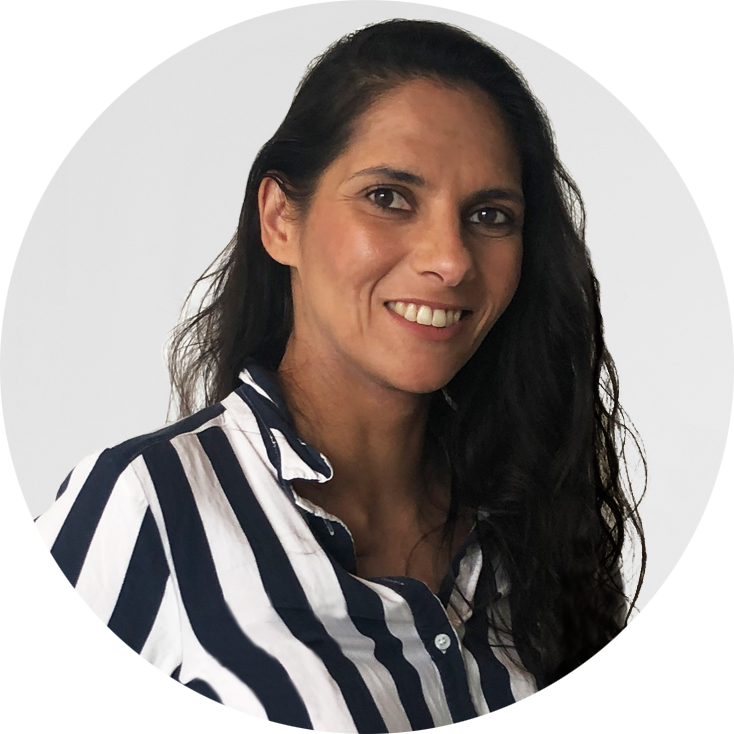 "The idea that I had of the IT world has changed completely, It's wonderful that within IT the human side, that of the user, is one of the most important aspects"
Sangeeta enjoys working with people the most and therefore she always thought that the IT world was not for her. Until her sister told her more about her work in IT and showed her the human side. That there is a lot of contact with customers and that you are busy making things better for the users of the software. That is when Sangeeta's interest in IT was aroused.

And now she has started at Solid. With an open and eager to learn attitude, she gets to know the company. Since she is new in the IT industry, it starts with getting used to the technical terms. Her sister Sarissa, but also the other colleagues, take her along in their work. Sangeeta often watches and listens during kick-offs with new customers, but also, for example, when testing the software. She asks a lot of questions and gets to know the different aspects within the company.

Sangeeta says she has a good first impression of Solid, there are enthusiastic people working there with passion for their work and that motivates her! Solid is happy to welcome Sangeeta as an inquisitive, sporty and structured project manager!