OTYS
OTYS Go! is cloud-based recruitment software. Thanks to its modular construction and many implementation possibilities the Recruiting Technology platform is a very attractive option.

AFAS
The total ERP solution for the Flex sector. Get a grip on candidate management, placements, contracts, invoicing, wages and margin with the total solution from AFAS for the temporary employment sector.
Candidates are created in Otys and are linked to a job opening. As soon as the job opening has been set to 'accepted' status, the information of this candidate is transferred to AFAS via the Connector. Movares chose to let Otys be the leading system. This means that changes within existing candidates are implemented in Otys. The Solid Online Connector ensures that these changes are visible in AFAS within approximately one minute.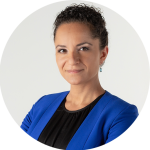 Afra Desmarets
Director Solid Online
"Movares was looking for a possibility to automatically send created candidates from Otys to AFAS. We have achieved this by means of the Connector. In close collaboration with employees of Movares and consultants from Conclusion, we have established this interface in a very pleasant and clear way. By keeping short lines of communication, we were able to switch quickly and set up the interface to everyone's satisfaction. That's why we can speak of a successful and fun project from both sides."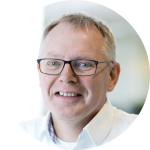 Roelof Oppenhuis
Projectmanager at Movares
"Movares has outsourced its recruitment process to Solveo. Solveo is part of the Movares Group and uses the recruitment system Otys to support their process. At Movares we use AFAS for our ERP processes. We were looking for a partner who could help us realize the interface between Otys and AFAS so that data no longer had to be entered manually. Solid Online and Conclusion Afas Solutions (CAS) have realized this interface for us. The collaboration between CAS, Solid Online, Solveo and Movares has gone well. The interface is working great!"
Movares is a consultancy and engineering company that provides products and services in a wide area, ranging from mobility to water and energy. Collaboration, an open attitude, and room for innovation are very typical aspects of Movares' work in the world of infrastructure and mobility. Contributing to a liveable, accessible, and sustainable country (the Netherlands) is the common thread running through their activities. This comes forward in the projects of Movares, as well as in its business operations.
Movares is the cleanest large consultancy and engineering company in the Netherlands with the lowest CO2 emissions. Their engineers and consultants always come up with technically achievable and creative solutions. They deliver solid work based on well thought out plans. Together with their clients, partners, and knowledge institutes, Movares realizes successful and future-proof solutions for complex issues.
Is your company also ready for a smooth transition between your applications?
We would love to tell you what Solid Online can do for your company!