In 2021 Loyal Interim acquired the specialist recruitment agency for IT professionals PHIND. Loyal Interim recruits, selects, guides and places top talent with its partners in both the private and public sector. Loyal Interim specializes in Risk & Compliance, Legal, business IT & Data. The acquisition also meant a switch for Loyal Interim to Bullhorn's recruitment software. Loyal Interim uses AFAS as a financial package. Loyal Interim opted for the Solid Online Connector for the data exchange between Bullhorn and AFAS.
Bullhorn
is global leader in ATS/CRM software for the recruitment industry. More than 10,000 recruitment companies rely on Bullhorn's cloud-based platform to drive sales, build relationships, and help automate their recruitment processes from end to end.

AFAS
The total ERP solution for the Flex sector. Get a grip on candidate management, placements, contracts, invoicing, wages and margin with the total solution from AFAS for the temporary employment sector.
Both Loyal Interim and PHIND each used a different recruitment software package. Prior to realizing the Connector link, Solid Online took care of the data migration of the 2 old software packages to Bullhorn for Loyal Interim. Through a Weekend Migration, in which a few fields were updated at the request of the customer in the following week, all data was quickly available in Bullhorn and Loyal Interim was able to continue working in the new package, where all data could be found in the right place.
The Connector interface between Bullhorn and AFAS ensures the exchange of candidate data and assignment information. The interface is a so-called two-way interface. This means that if there is a change in a candidate or assignment in Bullhorn, this change is automatically reflected in AFAS, but also vice versa. The Connector ensures that the data is always up to date in both systems, so that all Loyal Interim employees know that they are working with the most recent data.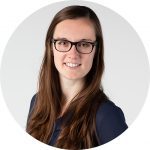 Martine Verhave
Product owner
Solid Online
"In the collaboration with Loyal Interim, the mutual understanding was very good. Formally they are the client and we are the supplier, but in the project we really felt like one team. That was very pleasant and motivating and of course had a positive effect on the end result."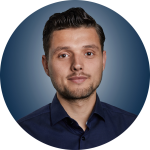 Roel ter Horst
Business Controller
Loyal Interim
"Solid Online provided good guidance during our data migration and building the Connector. The implementation went quickly and smoothly, while our specific wishes have been listened to in the meantime. I can recommend Solid Online to everyone for a collaboration."
Loyal Interim was founded based on the conviction that we can deal in a more sustainable way with hiring, secondment and consultancy in the Netherlands. This world is in need of change on several aspects, especially when it comes to openness and an honest way of doing business. Therefore, transparency is the foundation of Loyal Interim. This provides significant benefits for both employee and client. The most important: loyalty, coming from their people. Loyal Interim always ensures the right match. With smart tooling and a large network, they select the best professionals for the assignment, who together form the right mix of talent, skills and experience to make the job a success. They are professionals who perfectly complement project teams. Only then synergy will arise between the team members, which contributes to optimal cooperation. Loyal Interim has a network of professionals that is constantly supplemented with new talent. For example, they work closely with study and student associations throughout the country. Loyal Interim keeps an eye on developments in the market. as a result, they can switch quickly and are a flexible partner.
Is your company also ready for a smooth transition between your applications?
We would love to tell you what Solid Online can do for your company!