Kennisjobs
from Belgium uses the back office functionality of BrightStaffing for the invoicing and payment of temporary workers. Carerix has been operational since mid-October for the recruitment, selection and placement of candidates. Solid Online streamlines the recruitment process for Kennisjobs by linking the front office Carerix to the back office system. Because data no longer needs to be transferred manually from the front office to the back office, Kennisjobs saves a lot of time. In addition, errors are prevented.
Carerix
Based on years of experience, Carerix offers a modern platform that supports the entire process of Recruitment & Selection, Temporary Employment and Secondment, from one system 

BrightStaffing
The all-in-one software solution for interim companies. Manage all steps in the employment process in a simple and efficient way. From matching to invoicing and payment
Quickly transfer data and create contracts
Data of candidates, customers and contact persons are initially entered in Carerix. As soon as this data is required in BrightStaffing, it can be transferred to the back office system with "the push of a button". When a placement is realized in the recruitment system, an email is sent to the back office employees of Kennisjobs containing the contract information recorded in Carerix, and the request to create a contract for this placement in BrightStaffing. Contract details that become available at a later date are complemented in BrightStaffing.
Kennisjobs has chosen to manage data changes of candidate, customer and contact persons from the front office. Only data that is relevant for remuneration and invoicing are maintained in the back office. Relevant changes are automatically synchronized to the other system via the Connector, all within minutes. As a result, the data in the front and back offices of Kennisjobs remain the same.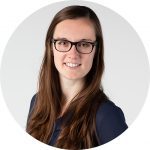 Martine Verhave
Senior consultant at Solid Online
"The go-live of the interface between Carerix and BrightStaffing for Kennisjobs was at the same time the first go-live of an integration with BrightStaffing for Solid Online. It's cool that the interface operates to the customer's satisfaction right from the start. Hendrik Bogaert, Ine Veys and Valerie Dejonckheere from Kennisjobs, thank you for your input and commitment during this process! Because of your enthusiasm and quick follow-up to questions, it was a pleasure to work on this interface! In addition, my appreciation to Dries Vrijders and Alissa Bey from HRlinkIT and Ward Baert, Tiffany Vanhondeghem and Benjamin Cottyn for the support they provided in setting up this integration. We all may be proud of the succesful trajectory."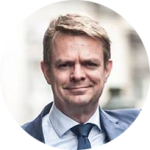 Hendrik Bogaert
Manager at Kennisjobs
"It was pleasant to work with the professional people from Solid Online. We always felt they were strongly committed as if it was for their own company that they wanted to make it succeed."
Kennisjobs is a high-quality temporary employment selection company that really gets to know its candidates and companies. Kennisjobs is active on the labor market in East and West Flanders and specializes in the Construct, Industry and Office segments. Kennisjobs looks beyond the CV of its candidates and looks for the values ​​that motivate a candidate in life and work. Every person is special and every person deserves the attention to be discovered. The person behind the career is central to Kennisjobs. Kennisjobs also acts as a personal job coach and confidant on the way to a tailor-made job. Recognizing talented people and quickly introducing them to dynamic companies is the strength and social added value of Kennisjobs!
Is your company also ready for a smooth transition between all your applications?
We would love to tell you what Solid Online can do for your company!