Bolap.nl is a temporary employment agency specialized in "clever" personnel. They mainly provide personnel for the construction-, demolition-, production-, logistics- and cleaning sectors. For one of Bolap.nl's logistics customers, Solid Online has realized an interface between Easyflex and Softbrick. 
Candidates and assignments are captured in the recruitment software of Bolap.nl (Easyflex). Bolap.nl's logistics customer uses Softbrick for planning and time registration. By using the Solid Online Connector, candidates and assignments from Easyflex are automatically forwarded to Softbrick, so that the employee can be immediately planned and his hours can be registered in Softbrick. After approval in Softbrick, the hours and allowances are automatically delivered to Easyflex, so that the candidate can be paid. Data no longer has to be retyped manually. This prevents mistakes.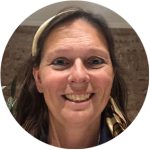 Marion Hermans
Accountmanager Bolap.nl
"With this interface we no longer have to update everything manually and there is always a connection between our client's planning- and time registration on the one hand, and our salary- and staffing software on the other. It saves time and reduces the chance of errors. We are happy with it!"
Is your company also ready for a smooth transition between your applications?
We would love to tell you what Solid Online can do for your company!