RGF Staffing has chosen for the Enterprise Connector. This means that once an interface for RGF has been established, it can be set-up over and over again. With the Enterprise Connector, the team at RGF Staffing can now implement Connectors themselves.

Opleiding.nl
is an initiative of the 16 largest work-related training institutions in the Netherlands. Together they form NCOI Group and bundle more than 120 years of experience in training and educating workers


AFAS
The total ERP solution for the Flex sector. Get a grip on candidate management, placements, contracts, invoicing, wages and margin with the total solution from AFAS for the staffing industry

The first interface has already been realized between Opleiding.nl and AFAS, for the transfer of employee data. RGF Staffing offers training courses for their employees through Opleiding.nl and AFAS is their back office. Employee data is automatically transferred from AFAS to Opleiding.nl by the Connector interface. Now RGF Staffing no longer needs to manually update this information in Opleiding.nl. If there is a change in an employee at RGF Staffing, this change will automatically be implemented in Opleiding.nl. This reduces the number of manual actions, it prevents errors and delays in updating, and avoids differences between the data in both systems.

Opleiding.nl has been added to the ecosystem of the Solid Online Connector especially for RGF Staffing. All systems linked to the Connector are also immediately available to other companies. View all systems linked to the Connector here.
In addition to the recent Enterprise Connector, RGF Staffing has been using Solid Online's Hours Transformer and Invoices Transformer for years. For RGF Staffing, the Hours Transformer processes 1.073255 hours per month, and the Invoices Transformer processes 9936 invoices per month.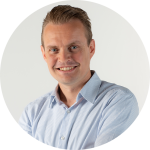 Richard Baas
Solution Architect
Solid Online
"It was nice to work with my old colleagues again. Thanks to the good cooperation, we have added Opleiding.nl to our Connector eco-system and realized the interface together within a short lead time."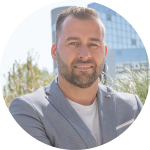 Erwin Haselbekke
Product Owner E-Services
RGF Staffing
"The first interface is a fact, and we look forward to being able to set up the next one ourselves!"
RGF Staffing the Netherlands is part of the international player RGF Staffing, one of the world's largest HR service providers active in Australia, Asia, Europe and North America. The joint mission is to bring people together. According to RGF Staffing, a job is more than a means to earn money. It is about connecting candidates and companies and creating opportunities for all involved. RGF Staffing contributes to the values ​​of its stakeholders by focusing on passion, surprising the world and putting social added value first. RGF Staffing the Netherlands creates Opportunities for Life: for employees, companies, governments and society as a whole.
Is your company also ready for a smooth transition between your applications?
We would love to tell you what Solid Online can do for your company!