Hammer Techniek & Detachering (Technic & Staffing) has opted for a Solid Online Connector interface between OTYS and Easyflex. Not only data of Candidates, Clients/Contacts and Placements now flow automatically from OTYS to Easyflex, but Hours data as well. This functionality is newly developed and deployed at Hammer for the first time!
Easyflex
is the all-in-one system for the temporary employment sector for, among other things, remuneration, invoicing, planning and data visualization.

OTYS
OTYS Go! is cloud-based recruitment software. Thanks to its modular construction and many implementation possibilities the Recruiting Technology platform is a very attractive option. 
Hammer Techniek & Detachering specializes in staffing in the Construction and Engineering industry. They use OTYS as their ATS system (Applicant Tracking System) and Easyflex as their back office. Solid Online realized a Connector interface between the two systems. The related topics are Candidates, Clients/Contacts, Placements and Hours. Data entered in OTYS is automatically transferred to Easyflex. This eliminates the need for Hammer employees to transcribe and correct data. It is now just a matter of checking and adjusting where necessary. This saves the staffing agency a lot of time, because all data is now always synchronized and up-to-date in both systems. The transfer mechanism of hours data has been newly developed by Solid. Hammer is the first customer to use this functionality. From now on other companies that use OTYS and Easyflex can also choose to transfer the hours data, such as worked hours, vacation hours or sick hours from OTYS to Easyflex through the Connector.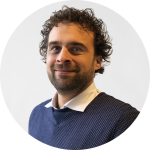 Pieter-Bas Piscaer
Consultant
Solid Online
"The cooperation with Stijn of Hammer was very pleasant. The Hours part still had to be developed, so that required short lines of communication to make the necessary adjustments. The communication with Stijn was easy, which allowed us to make quick steps. It is impossible to test everything that could happen in advance, but we connected the dots together using a set of practical examples and situations."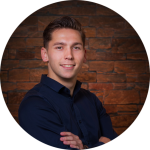 Stijn Beverdam
Account Manager
Hammer Techniek & Detachering
"From January we started working with a new software package, Easyflex. To safeguard the current processes within our company we also continued to use OTYS as recruitment software for our front office. To optimize our processes and seamlessly connect these systems without further actions, we sought contact with a company that could achieve this. Solid Online was perfectly able to help us with this. Through conversations, close communication and a lot of research we finally have an interface that is ideal for us."
For over 20 years, Hammer Techniek & Detachering has specialized in the staffing of skilled workers in Construction and related sectors. Based in Rijssen and Delden, they are well known in this area when it comes to the temporary employment of personnel in the Construction and Engineering sector. Hammer Techniek & Detachering has an open and transparent relationship with its clients. Mutual trust is of utmost importance and most of their clients have been with them from the very beginning. Both the clients and the temporary workers are paramount for Hammer. Temporary workers are well suited with work clothing and personal protective equipment. They often work with Hammer for long periods of time or come back when looking for new work.
Is your company also ready for a smooth transition between your applications?
We would love to tell you what Solid Online can do for your company!