At the start of 2019, new European guidelines for invoicing to government authorities will come into effect. All invoices must then be submitted as an e-invoice in UBL format. Solid Online has developed the Transformer for e-invoicing in collaboration with RGF Staffing (formerly USG People). This makes RGF Staffing the first large employment agency to send e-invoices that meet all government requirements.

In addition, e-invoices to the government must be submitted to Digipoort, the digital mailbox of the central government. Digipoort automatically performs various checks on the submitted file before it is passed on to the correct recipient. Solid Online has developed the interface with Digipoort together with RGF Staffing. The Transformer can also be implemented as an add-on to your existing software package.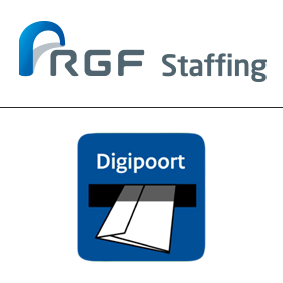 Joris de Vreede, Project Leader Application Management at the Ministry of Internal Affairs, thinks it is a great achievement that RGF Staffing was able to convert the guidelines into the correct invoicing format immediately and that RGF Staffing has the flexibility to meet the wishes of the customer. Read the (Dutch) press release about the Transformer (E-keten) and the link with Digipoort here en here . We are extremely proud of our collaboration with RGF Staffing. 
Are you interested in the Transformer and/or the interface with Digipoort, and would you like to know more about the savings potential for your organization? We are happy to explore the possibilities with you!