De Pooter has chosen for the Solid Online Connector with an interface from Carerix to Helloflex f.or the following topics:
Clients, departments, and contact persons
Candidates
Contracts
Documents
Notes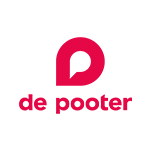 The old interface of De Pooter needed a replacement. Solid Online has taken over the specifications of the old interface and has expanded this with new wishes. Important additions include transferring relevant candidate and contract documents to HelloFlex and creating notes/tasks on the contract. Furthermore, the integration of Solid Online supports the exchange of departments amongst the clients. When the information of the client is saved in Carerix, it is transferred to HelloFlex. The relevant departments are added there, which become available in Carerix via the interface. Through the useful filter option in Carerix, the user in Carerix simply selects the correct department for the placement. When this placement is passed on to HelloFlex, the contract is directly linked to the correct department!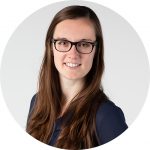 Martine Verhave
Senior consultant Solid Online
"We have been able to provide 'de Pooter' with an extensive, but also a clear interface between Carerix and HelloFlex. The information required in the back-office software package is delivered to HelloFlex after the placement in the recruitment system has been completed. This way, the employees of 'de Pooter' spend less time on (repetitive) administrative tasks. I have experienced the collaboration with Valérie, Renske and Daniël as a very positive one. With a hands-on mentality, we have created an interface that works for their organization."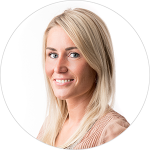 Valérie Esselbrugge
Office Coordinator de Pooter
"Solid Online has created a nice interface. With thanks to the great assistance and support of Martine. Nothing is too much to ask. Because of her expertise and quick actions, we can proceed quickly when we get stuck. It is a nice experience to set up an interface together which will now benefit us a lot. For example, we are currently setting up a whole new process within the organization. This ensures more efficient work. We have now finished up the first phase, on to the next!"
De Pooter has been providing happiness at work for over 70 years. Their specialty lies in the secondment of MBO and HBO (Bachelor) skilled technicians and logistics professionals. These people work on challenging projects in the process, manufacturing, food, and the supply chain industry. De Pooter believes in the power of people, excelling in life when doing something they are good at and doing something that they enjoy. This forms the basis for their services: the secondment of personnel and offering recruitment & selection solutions for companies.
Is your company also ready for a smooth transition between your applications?
We would love to tell you what Solid Online can do for your company!