Carerix is a supplier of smart recruitment technology for agency and corporate recruitment teams. As a front office software, Carerix supports companies in finding, seducing and matching talent to vacancies. Carerix offers various solutions that match your situation and business needs. Based on years of experience, we offer a modern platform to support the entire recruitment process.
Together with professional partners, Carerix delivers state-of-the-art solutions that match with your specific wishes, so that your success on the job market is maximized.
The link between Carerix and ConnectYourFlex ensures seamless cooperation between the back office and front office of your organization.
From Carerix, ConnectYourFlex retrieves candidate, placement, customer, contact person, and vacancy information and converts it into the format of a back-office system. Manual administrative actions are reduced and the number of correct remuneration and invoices is increase.
"As known for years, Carerix brings recruitment tools to its clients via the best of breed principle. Always choosing for the most suitable tool for that sub segment, like video, feedback tools and assistant- and automated matchingtechnology. This principle has also been applied and made scalable for the integration between front and back office collaborations. Together with Solid Online, we give Carerix customers the freedom to choose the best back office or HR system."



Arco Westbroek
Head of Products Carerix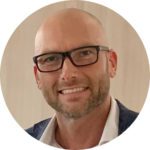 Misja van der Velden

Team lead sales
Carerix Staffing and recruiting software

+31 (0)6  46241630

misja@carerix.com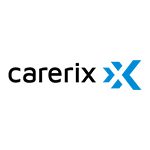 Carerix
Staffing and recruiting software
Cornerstone Business park
Rotterdam The Hague Airport
Rotterdam Airportplein 28B
3045 AP Rotterdam
The Nederlands
carerix.com