Kramp, Europe's largest specialist in spare parts and accessories for the agricultural industry, has once again opted for a Solid Connector. The first interface was with Randstad. This time it concerns an interface with the staffing agency Timing. Timing uses Mysolution as its back office and is now linked by the Connector to Workday, Kramp's back office.
Workday – The finance, HR and planning system for a changing world. With an Enterprise Management Cloud from Workday, you build an organization that can anticipate what's coming.

Mysolution – For every specialism a powerful solution. Mysolution's cloud solution supports the digital front, mid, and back office. In this way Mysolution takes care of everything during the entire process of recruiting, staffing and secondment.
Kramp uses Workday as its HR system and Timing, one of the large staffing agencies Kramp works with, uses Mysolution. The Connector sends candidate and placement data from Mysolution to Workday. This data flow from Timing to Kramp is now completely automatic. As a result, the manual creation and/or modification of this data for Kramps large group of temporary workers has been dispensed with. This saves Kramp time and prevents errors or differences in the data within the 2 systems.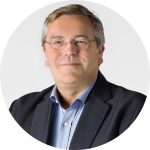 Pieter Hoekstra
CEO
Solid Online


"We were honored that Patrick from Kramp found us again, this is the second interface for Kramp with a large staffing agency. Britt is an old acquaintance of ours from before Inperson was taken over by Timing. We are very pleased that we can work together again, now through this interface for Kramp with Timing, one of the largest staffing agencies in the Netherlands"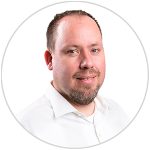 Patrick Grootaarts
HR Digital Specialist
Kramp


"After realizing the first integration with Solid Online, it was time for staffing agency number two. As a result, we are taking another step in digitization within the HR department. It was once again a pleasant and effective project that we were able to complete on time. With the knowledge and skills we gained in the first project, we were able to close the small pitfalls that we would encounter beforehand."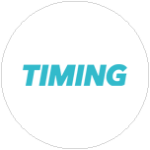 Britt Langhenkel
Project Manager Implementation
Timing
"Thanks to good cooperation, the realization of the interface went smoothly."

Kramp started 65 years ago as a small one-man business. Kramp has now grown into the largest supplier of parts and accessories for the agricultural sector in Europe. There is no other place where so many top brands come together as at Kramp. Kramp is active in more than 24 European countries, but still has a family culture that cherishes its local face. For example, Kramp's customers do business with a local partner, specialists who know the market and speak the customer's language. As a company active in the agricultural sector, Kramp knows how important it is to treat the environment well. Therefore, their product range is becoming increasingly sustainable. Kramp sells products with an FSC (Forest Stewardship Council) label, and all packaging bears the Green Dot logo. This logo indicates that the company makes a financial contribution to the selective collection, sorting and recycling of packaging. Kramp knows the market and the possibilities for making work simple and efficient. Kramp has the largest range of technical parts in Europe with a powerful logistics network and professional support. Whether a company is active in the Agri market, Garden & Park sector, Earthmoving or Machine Building: Kramp keeps companies running.

Timing has been a specialist in executive work for more than 25 years. Real work, work that matters. Because work is about much more than just making money. Work is also about personal development and being valuable to your environment. Every day, Timing's more than 25,000 flex and payroll workers, from production workers to cleaners, ensure that our economy continues to run. Timing wants to highlight executive work, to give it the appreciation it deserves. Because without this work, the Netherlands would literally come to a standstill. Timing delivers added value in the field of work every day and strives to be the most valued staffing director in the Netherlands. This is only possible with real attention for their flex and payroll workers, for their customers and for their own employees. Timing is part of the French family business PROMAN. With more than 900 motivated employees, Timing is one of the top 3 largest staffing agencies in the Netherlands.
Is your company also ready for a smooth transition between your applications?
We would love to tell you what Solid Online can do for your company!