B&P Professionals has chosen the Solid Online Connector for an interface between their recruitment software Carerix and their back office software Easyflex. B&P Professionals is a secondment agency for the banking, insurance and public sectors. Thanks to the Connector interface, B&P now has more time to make the best possible match between their clients and professionals!
Easyflex
is the all-in-one system for the temporary employment sector for, among other things, remuneration, invoicing, planning and data visualization

Carerix
– Based on years of experience, Carerix offers a modern platform that supports the entire process of Recruitment & Selection, Temporary Employment and Secondment, from one system 
For B&P Professionals, Solid Online realized a Connector interface between Carerix and Easyflex for the topics Candidates and Documents. The connection works both ways. The candidate and the accompanying documents, such as the id-certificate, are transferred to Easyflex at the moment this is indicated in Carerix. Then the administration continues in Easyflex. For candidates who have received the status "Active" in Easyflex, the contract data is shot back from Easyflex to Carerix. Thanks to the Solid Online Connector, B&P Professionals do not have to enter assignments into Easyflex manually. Thus, placement data is never again forgotten or entered too late. On top of that, transfer errors are a thing of the past and contract details are always correct in both packages.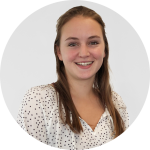 Irina Bremmers
Project Manager
Solid Online
"B&P Professionals already had a lot of knowledge and had made the necessary preparations. Therefore, throughout the project there was a clear vision of what we wanted and the project went quite smoothly. A very pleasant collaboration!"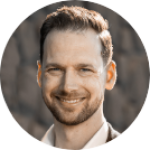 Niek Bleumink
Director
B&P Professionals
"By realising these interfaces, we can work more efficiently and reduce the number of human errors"
B&P Professionals is a nationwide secondment agency based in Arnhem. They mediate both experienced and starting professionals for interesting assignments at attractive clients within the banking, insurance and public sectors. B&P Professionals always strives for the perfect match between employee and client. They look further than just someone's CV. Their fieldmanagers take care of the right guidance of the employees, so they can develop further, realize their ambitions and offer optimal added value for the clients of B&P Professionals. The recruitment team consists of experienced recruiters who, with their extensive and specialist recruitment knowledge, are the perfect sparring partners for both clients and professionals. B&P Professionals believes in successful secondment together with its employees and clients.
Is your company also ready for a smooth transition between your applications?
We would love to tell you what Solid Online can do for your company!