Be IT es una organización de adscripción para profesionales motivados y con talento de Azure y Microsoft 365. Recientemente, Be IT cambió a Bullhorn como su sistema de contratación. Solid Online se encargó de la migración de datos del antiguo paquete ATS a Bullhorn. Solid Online ofrece 3 opciones para entregar los datos para migrar.  Be IT eligió la opción API. Con ella, Solid Online recupera los datos directamente a través de la API. El proyecto sólo requirió un breve período de preparación. La migración en sí misma fue muy fluida y Be IT tuvo una transición sin problemas para trabajar con Bullhorn. Todos los datos que se migraron del antiguo ATS estaban donde debían estar en Bullhorn y las operaciones pudieron continuar sin interrupción.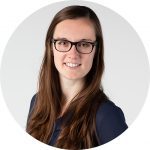 Martine Verhave
Experto en producto
Solid Online
"Durante la primera consulta sustantiva con Frank Konijnenbelt y Rick Ruijter de Be IT, llegamos conjuntamente a la conclusión de que los archivos de exportación que se podían generar en el paquete ATS entonces vigente no eran suficientes para la migración de datos a Bullhorn. Los archivos no contenían toda la información necesaria para la migración a Bullhorn. Se decidió entonces recuperar los datos del antiguo sistema a través de la API. Frank y Rick tenían una idea clara de la información que querían transferir a Bullhorn, lo que facilitó la preparación de la migración de datos. Con la ayuda de Daan Palmers (HRLinkIt, socio de implementación de Bullhorn y otros), se configuró el entorno de Bullhorn. La migración fue impecable. Un proyecto del que estar orgullosos".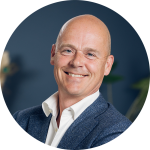 Frank Konijnenbelt
Director
Be IT
"Llevamos unos meses trabajando con Bullhorn y todos los datos que necesitamos están disponibles, tal y como habíamos hablado con Solid Online de antemano. Junto con Martine, hemos podido realizar la migración de datos en el plazo acordado. Nos gustaría agradecerle mucho su agudeza de miras y su empuje para que esta migración fuera un éxito. Por lo tanto, estamos muy satisfechos con el desarrollo de este proyecto".
Be IT es la organización de adscripción para profesionales motivados y con talento de Azure y Microsoft 365. Para estos profesionales, Be IT busca proyectos de TI desafiantes que se ajusten a sus ambiciones. "En Be IT, creemos que todo el mundo se merece un empleador donde realmente se sienta como en casa. Donde sienta que le pagan por lo que más le gusta. No sólo nos fijamos en el contenido del encargo, sino sobre todo en el profesional. ¿Quién eres y cuándo estás en tu mejor momento? Sé tú, Pertenece, Sé equilibrado…". 
¿Su empresa también está preparada para una transición fluida entre sus aplicaciones?
Nos encantaría contarle lo que Solid Online puede hacer por su empresa.