Aldivèr Werken en Leren
(Aldivèr Working and Learning) is specialized in selecting, placing and guiding vocational learning students in apprenticeship trajectories. Solid Online realized a Connector interface between their back office OTYS and HubSpot, where information requests from candidates arrive when they fill in the form on the Aldivèr website.
OTYS
– OTYS Go! is cloud-based recruitment software. Thanks to its modular construction and many implementation possibilities the Recruiting Technology platform is a very attractive option.

HubSpot
– Whether you want to increase leads, accelerate sales, simplify your processes, or build a powerful website, HubSpot has a solution to help you grow better
Future students for the vocational training path can register via the Aldivèr website for more information. The contact information arrives in HubSpot via the web form. Aldivèr uses OTYS as its back office system. The Connector interface which Solid Online realized between HubSpot and OTYS ensures that from now on, information requests will be sent directly from HubSpot to OTYS. In the past, this information was manually entered into OTYS by Aldivèr to contact potential new students. With the Solid Online Connector, this data is now transferred automatically, whereby additional data such as the desired training and school are also automatically transferred. This allows Aldivèr employees to contact the candidate directly. With the Solid Online Connector, Aldivèr can offer a suitable apprenticeship even faster.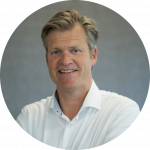 Sven Zeeman
Business Unit Manager
Aldivèr Werken en Leren
"The project went well and we have taken another step in integrating HubSpot within OTYS, linking the power of the two systems together"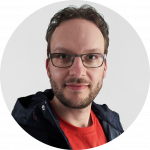 Kees-Jan Koster
Consultant
Solid Online
"Realising the interface between HubSpot and OTYS for Flexcraft Aldivèr was a fun project. First, we agreed with Flexcraft Aldivèr what they wanted to achieve, then we found out which data could be obtained from HubSpot that was needed in Otys. Because OTYS is already known in the Solid Online Connector, such a link is easy to implement."
Aldivèr Werken en Leren is one of the largest secondments in the Netherlands in vocational training and apprenticeship programs in transport, logistics & automotive. With an average of about 500 students for the various apprenticeships, Aldivèr knows better than anyone what it is all about. Since 2006, Aldivèr has gained a wealth of experience with many training companies, but also with all the driving schools and regional educational centers involved. Aldivèr is a company that strives to make the perfect match between personnel and organisations. They do this on both an individual and large-scale basis. Aldivèr's goal is not to be the biggest, but the best. The best for their clients and candidates. This is reflected in their services, their competitive rates, open communication lines and the personal guidance that Aldivèr offers its students.
Is your company also ready for a smooth transition between your applications?
We would love to tell you what Solid Online can do for your company!