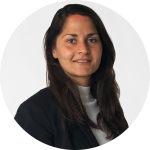 Sarissa van der Meer
Consultant
Solid Online
"Realising the interfaces was a challenging process. The biggest challenge was the Bullhorn-Simplicate interface, because this was the first time we connected with Simplicate. The great cooperation and flexibility of Femke from 4people helped tremendously in the progress of the implementation. We were able to switch quickly with each other every time so that we could keep up the pace. In the end, we achieved a beautiful result, tailored to the wishes of 4people."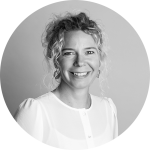 Femke Wolbrink
Senior Back office employee
4people
"At the start of the cooperation, I was somewhat hesitant: "I hope Solid Online understands what our intention is." After a conversation with Richard Baas, in which we discussed our work processes, the trust was won! Sarissa van der Meer took us through the process and thought along with us regarding our wishes. Félicienne Minnaar kept us well informed about the status of the project from beginning to end. All in all, a very pleasant cooperation of which we can now reap the benefits!"
4people puts people first, because according to them, people are the most important success factor within organisations. The secondment agency is specialised in engineering and recruits technical professionals for leading clients in Engineering and Construction, Infra & Environment. 4people is there for professionals on HBO/WO level and for clients within various technical branches. By connecting with clients and technical professionals, 4people fulfils ambitions. They offer professionals training and coaching and build a personal relationship with them in order to find the best job for them. For clients 4people is an extension of the organisation on the labour market. With their knowledge of the industry, 4people can mediate in specific technical positions. 4people listens, asks questions and uses an open and honest approach. They are the link between supply and demand for your career or organisation.
Is your company also ready for a smooth transition between your applications?
We would love to tell you what Solid Online can do for your company!