3 years ago OTYS Recruiting Technology and Solid Online started their successful partnership. Over the past 3 years, the two companies have built up a warm relationship in which many interfaces have been realized and many customers have been serviced.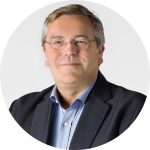 Pieter Hoekstra
CEO
Solid Online
"OTYS has been a partner from the very beginning. We greatly appreciate the warm cooperation and look forward to the next steps in our partnership."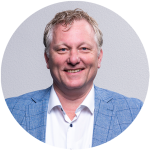 Bert Koning
CEO
OTYS Recruiting Technology
"It's nice to see our people together like this. We look forward to an even more integrated collaboration as we want to further standardize our interfaces."
What are the benefits of this partnership for OTYS customers?
OTYS supplies recruitment software for various target groups such as recruitment & selection agencies, secondment, temporary workers, job boards and corporate recruiters for whom finding and acquiring real talent is the main goal. OTYS customers usually work with several systems in addition to OTYS, for example financial or payroll software. The systems usually do not connect to each other. Then data from one system to another must be manually typed or transferred with Excel. This takes a lot of time and is prone to error. The Solid Online Connector connects and integrates systems, making manual actions a thing of the past.
Business cases OTYS | Solid Online Connector
How does it work
The Connector receives or retrieves the data from OTYS. Thanks to the mapping module, Solid Online facilitates customer wishes per data field. Subsequently, the translation is made to the format of the back office. Any functional feedback and technical errors will be presented in OTYS and the client can receive them by e-mail. In addition, the data from the back office can be sent back to OTYS, or exchanged with other systems such as planning software or a financial system.
The benefits
All systems seamlessly linked together
Fully automated process for companies
Prevents errors
Easy to implement changes or additional wishes on the interfaces
Maintenance on these interfaces provided by Solid Online
 
OTYS offers cloud-based recruitment software for smart management and matching of job offers and candidates. OTYS Go! is cloud-based recruitment software. Thanks to its modular construction and many implementation possibilities the Recruiting Technology platform is attractive to various different target groups such as recruitment and selection firms, secondment and temporary employment agencies, job sites and of course corporate recruiters for whom finding and attracting real talent is the main aim.

OTYS Go! has been constructed with a view to reducing your workload. Because with the right tools you can work more efficiently. With OTYS Go! you improve both your work processes and the candidate experience. Everything from recruitment to selection is supported, but also administrative processes and analytics possibilities. By partnering with a lot of different other software companies you can handle the entire business from one single system.

Efficient work processes are important, but in the end you just want your job vacancies to be found, candidates to be able to apply quickly and for you to be able to match them. You want optimal results. OTYS achieves this through a large number of sharing and optimization possibilities. OTYS Go! supports your entire process.
Other clients OTYS | Solid Online Connector
Is your company also ready for a smooth transition between your applications?
We would love to tell you what Solid Online can do for your company!