24/7 drive Belgium recently chose OTYS as their new ATS system. The extensive functionalities within the OTYS software are a great match for their needs and purpose. 24/7 drive uses the Brightstaffing system for their back-office processes. To keep the data between OTYS and Brightstaffing aligned, Solid Online has realised a Connector interface for 24/7 drive. When data for candidates, clients or contact persons is added or changed, it is now automatically synchronised between OTYS and Brightstaffing. This means it is no longer necessary to manually enter data twice, which saves significant amounts of time plus it prevents errors and discrepancies.
BrightStaffing
The all-in-one software solution for interim companies. Manage all steps in the employment process in a simple and efficient way. From matching to invoicing and payment

OTYS
OTYS Go! is cloud-based recruitment software. Thanks to its modular construction and many implementation possibilities the Recruiting Technology platform is a very attractive option.
Before activating the Connector interface, Solid Online executed a Data Migration from the old ATS system to OTYS. 24/7 drive chose the option of delivering the data to be migrated as an export. Solid Online ensured that all the data was transferred correctly from the old data structure to the new structure in OTYS. The migration went smoothly, which allowed 24/7 drive to switch seamlessly from the old ATS to OTYS.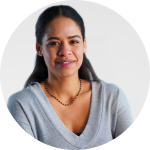 Romy-Angèle Breeveld
Project Manager
Solid Online
"It was super fun to do an implementation project with a customer from Belgium, from Suriname, for Solid in the Netherlands! Despite the time differences, the cooperation with 24/7 went very smoothly and pleasantly. The best part of this project was that 24/7 valued our experience and was very open to our advice!"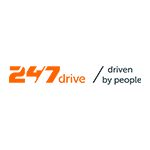 Nathalie Neskens
Operations Manager
24/7 drive Belgium
"It is pleasant doing business with Solid Online. Solid reacts very quickly to questions and requests, things are handled well and quickly. The front side approach is well thought out, but Solid thinks beyond execution. The interface works so well that you actually forget that something is running in the background to take care of it all. We can clearly see when there are error messages and what is happening. All in all, we are very satisfied with our choice of Solid Online."
24/7 drive is the employment agency for the transport sector in Belgium, specializing in the recruitment, selection and deployment of professional truck drivers with a C(E) driving licence. 24/7 drive offers training courses for future truck drivers and also provides mandatory refresher training according to the guidelines of Code 95. The branch managers and employees of 24/7 drive thoroughly immerse themselves in the corporate culture and logistic processes of their clients. In this way they anticipate specific wishes and ensure the right match with drivers. And that for 24 hours a day, 7 days a week.
Is your company also ready for a smooth transition between your applications?
We would love to tell you what Solid Online can do for your company!